Greetings from Star City, Russia—the Gagarin Cosmonaut Training Center—just outside Moscow!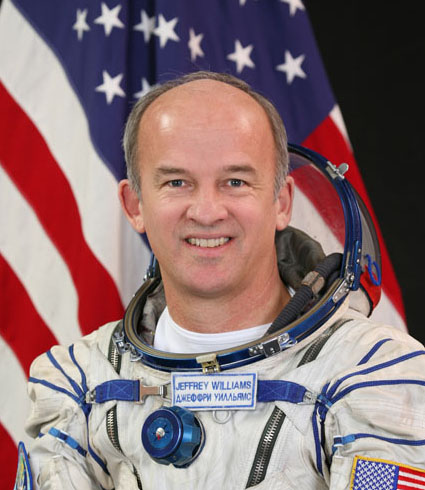 Our Soyuz crew—Maxim Suraev, Guy Laliberte, and I—are just finishing up our training for a flight to the International Space Station (ISS) and heading to the remote location of Baikonur, Kazakhstan, for final launch preparations on the Soyuz TMA-16.
I am NASA Astronaut Jeff Williams and this will be my 3rd flight to space, 3rd trip to the ISS, and 2nd long duration expedition to the orbital outpost.  Max and I will remain on board ISS for nearly six months executing the missions of Expeditions 21 & 22.  Guy will remain on board for about 9 days and return to earth with the crew we are replacing.
It has dawned on me that very few have had a glimpse into the very interesting and historic world of human spaceflight, especially behind the scenes in the preparation and execution.  That is the case for ISS, in general, but especially true in Russia and Kazakhstan with an American on a Russian Soyuz.  Because of that, I'm going to attempt to provide some background, describe the experience along the way, introduce you to the rest of the team, and let you vicariously come along on the journey.
Welcome aboard!
Jeff