A few of us who work here at NASA on the Ares I-X team thought this blog would be a nice way to keep America and the world informed about the Ares I-X rocket and the first steps into NASA's next generation of space travel. We'll post news and information about progress and program milestones, but we'll also try to give a behind-the-scenes peek at how a new rocket gets put together.
So what is the Ares I-X rocket? It is the first flight test vehicle for the next generation of NASA spacecraft –the Ares I rocket. In fact, the Ares I-X rocket has been built to resemble the size, shape and weight of the Ares I rocket so that NASA engineers will get valuable information that will help them design and fly the new rocket. Additionally, NASA gets a chance to test and prove launch operations on the ground that they'll need for the new kind of rockets.
We put together this video to explain a little more about the Ares I-X and its mission. You can view it here in streaming Windows format.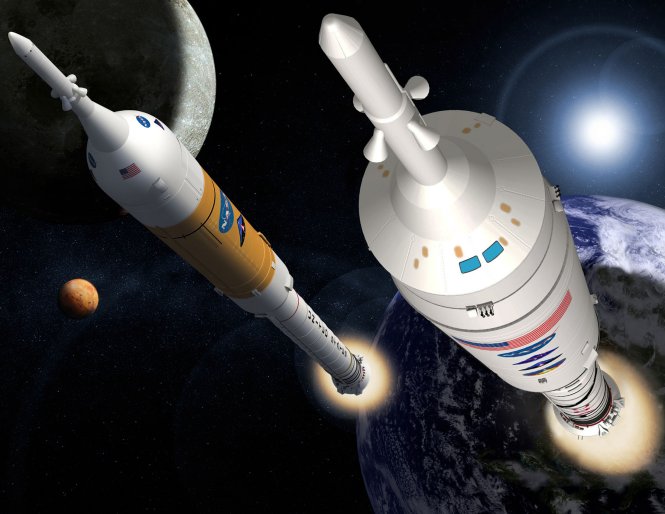 The Ares I-X is first in a series of at least 6 vehicle flight tests scheduled by NASA to help get ready for the new Ares I. Launch of the Ares I-X is scheduled for later this year from Kennedy Space Center in Florida.
Stay tuned to this blog for more info and updates. As always, you can check out the Ares I-X web site at:
https://www.nasa.gov/mission_pages/constellation/ares/flighttests/aresIx/index.html