It takes a mighty big airplane to transport a 43-foot-long piece of hardware, not to mention a 16 foot wide, 7 foot tall simulation of the crew module that will take our astronauts to the moon.
---
The Ares I-X launch abort system (LAS) simulator rolled off an Air Force C-5 transport Jan. 28 after landing on the NASA Kennedy Space Shuttle runway.  The LAS simulator, which represents the tip of the Ares I-X rocket, was designed and built at NASA Langley Research Center.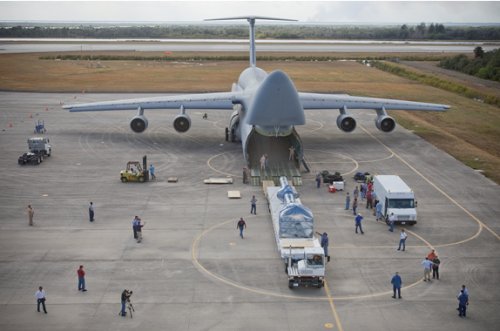 The Ares I-X crew module, in blue, and supporting hardware were unloaded after the two-hour flight from Langley to Kennedy.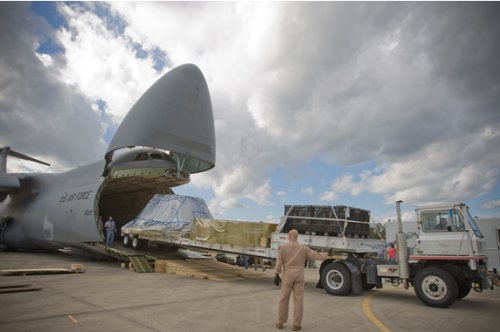 The crew module and launch abort system simulators, wrapped in blue, took their place among other Ares I-X hardware in the Vehicle Assembly Building at NASA Kennedy.