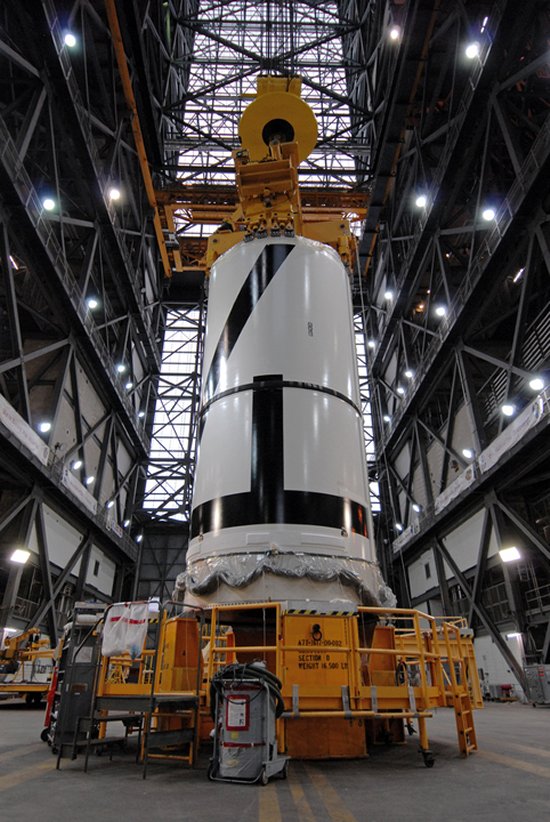 With its telltale "Z" stripe showing, the aft center section of the Ares I-X first stage booster is hoisted into place. Using a 325-ton capacity crane, the aft center is being lifted so it can be joined to the aft section already in place on mobile launch platform 1.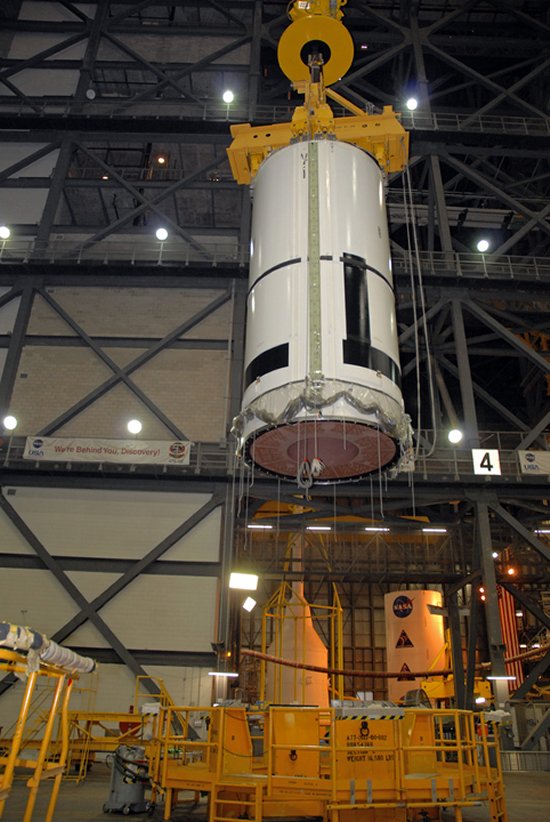 Last week the aft section was placed on MLP 1 and locked down by four huge bolts — each of which has 750,000 pounds of tension in them when torqued down. The 100 foot horizontal and 90 foot vertical journey from the center transfer aisle of the VAB into VAB high bay 3 takes many hours due to the methodical nature of handling and moving solid rocket motor segments loaded with hundreds of tons of explosive propellant.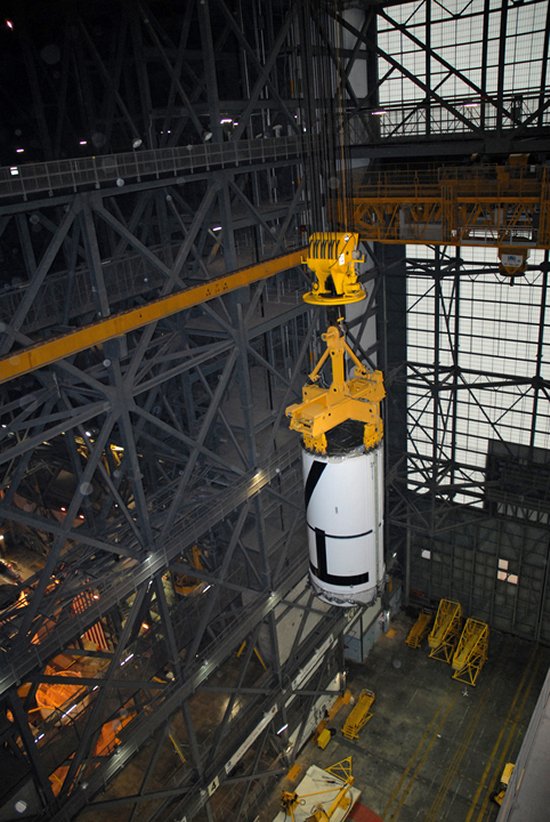 Once the aft center section is in place, the forward center section will soon be brought over and finally the forward section will be joined to the other three. Once we have all 4 sections stacked, we will be ready for the first non-rocket motor section called Super Stack 1.