Yesterday, yet another portion of the Ares I-X rocket was stacked on the Mobile Launch Platform in Kennedy's Vehicle Assembly Building. Now that super stack 1 is up and on, the 327-foot rocket is more than half way assembled and the team is getting excited as they watch it take shape in High Bay 3.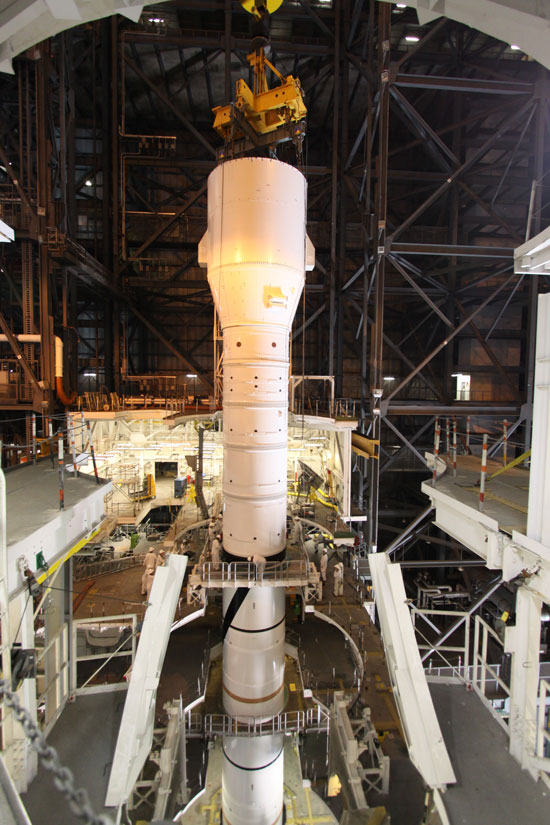 Super stack 1 is composed of the fifth segment simulator, forward skirt, forward skirt extension, frustum and interstages 1 and 2. It also includes two internal elements – the roll control system and the first stage avionics module – as well as the parachute system housed in the forward skirt extension. The team used a massive overhead crane, specially adapted for I-X use, to place it on top of the forward motor segment.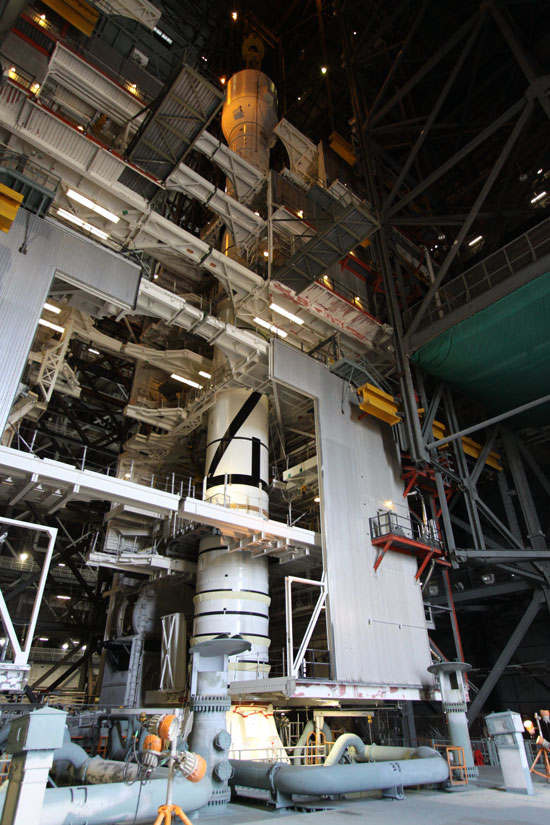 Over the next month, four more super stacks with the final pieces of hardware (including the simulated crew module and launch abort system) will be mated, finishing off the stacking operations for the rocket. So, in about a month, NASA is going to be able to show off one of the biggest rockets the world has ever seen!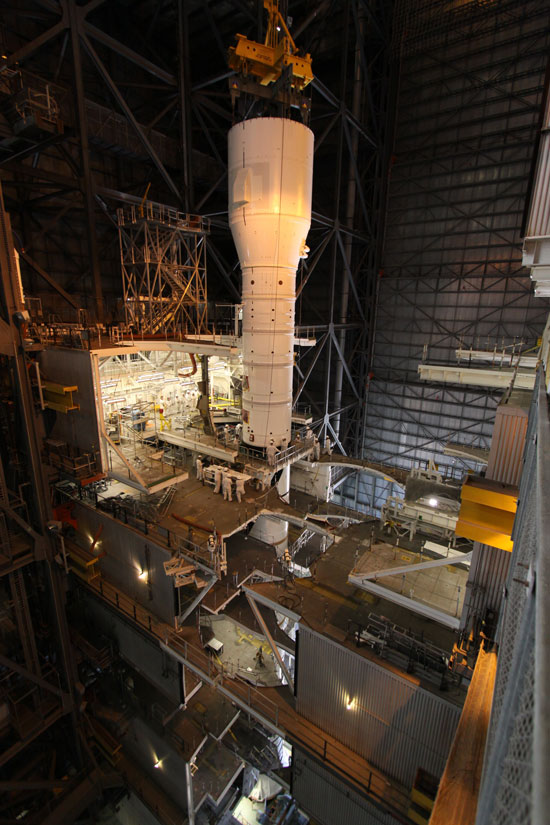 Ares I-X is scheduled to roll out to launch complex 39B just four days prior to its targeted liftoff of October 31.