The second of the two roll control system modules for Ares I-X was installed into the rocket's interstage this week in the Vehicle Assembly Building at Kennedy Space Center.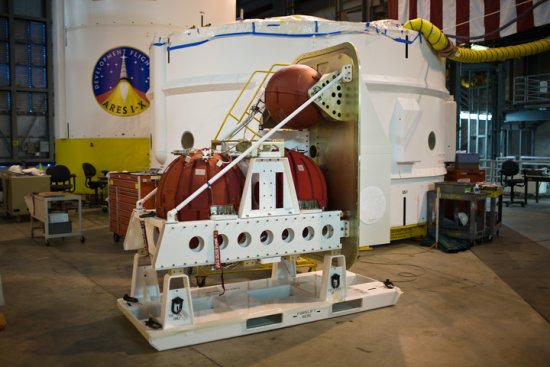 These photos were taken in the Vehicle Assembly Building from the fifth floor crossover looking down into the bay.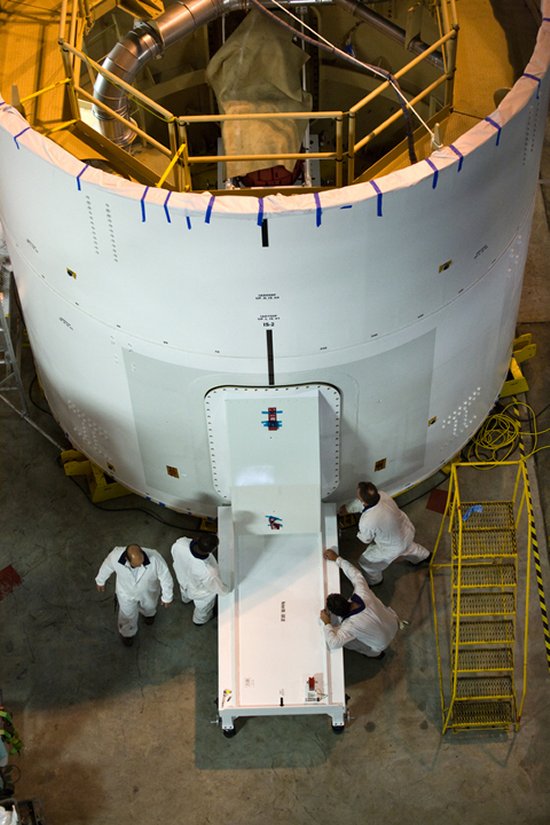 The roll control system modules were loaded with their propellants at the Hypergol Maintenance Facility before being moved over to the Vehicle Assembly Building. The propellants (nitrogen tetroxide and mono¬methyl hydrazine) are hypergolic chemicals, which means they spontaneously ignite when they come into contact with one another.
The roll control system is designed to perform a 90-degree roll after the rocket clears the launch tower. It will also prevent the rocket from spiraling like a football during flight and maintaining the orientation of the rocket until separation of the upper and first stages.