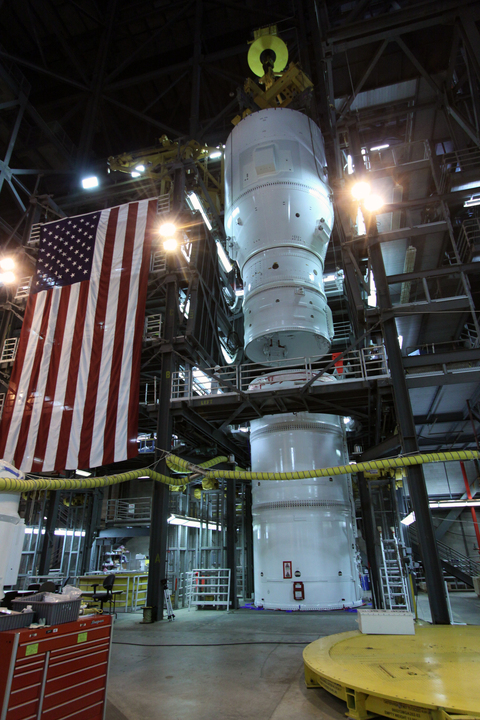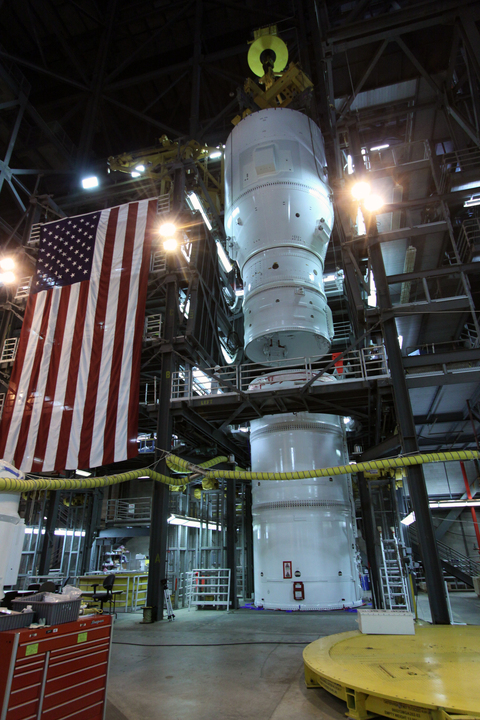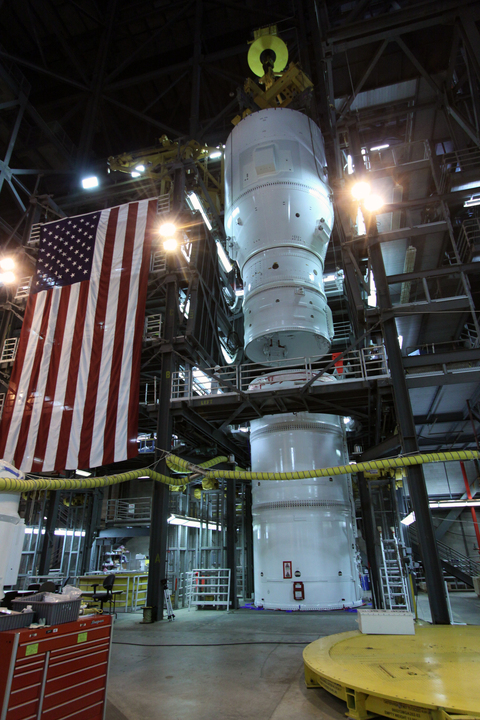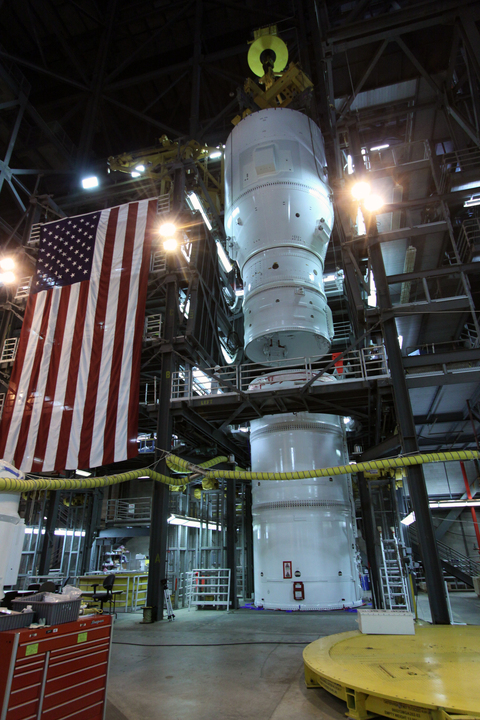 The Super Stack 1 assembly is now complete with the mating (stacking) of the forward assembly to the fifth segment simulator. Stack one is made up of eight individual pieces: interstages 1 and 2, the frustum, the forward skirt extension, the forward skirt and the aft, center and forward segments of the fifth segment simulator. It also includes two internal elements, the roll control system and the first stage avionics module.
All five super stack assemblies are now complete in High Bay 4 of the VAB and are ready for stacking on the mobile launcher platform in High Bay 3 later this month.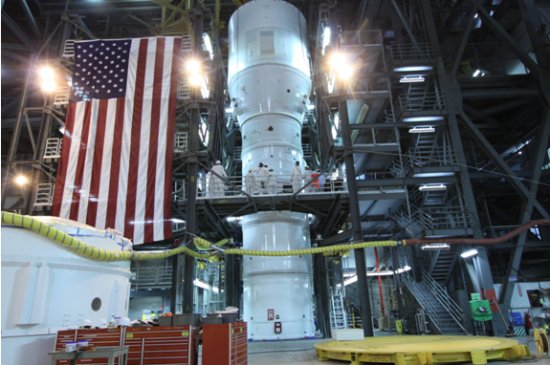 Just so you know, the reason the rocket is separated into these super stacks has to do with the height and weight of each piece for crane loads during lifting operations.
Super Stack 2: Upper Stage Simulator "Tuna Cans" segment 1
Super Stack 3: Upper Stage Simulator "Tuna Cans" segments 2, 3, 4, 5
Super Stack 4: Upper Stage Simulator "Tuna Cans" segments, 6, 7
Super Stack 5: Spacecraft Adapter, Service Module, Crew Module and Launch Abort System