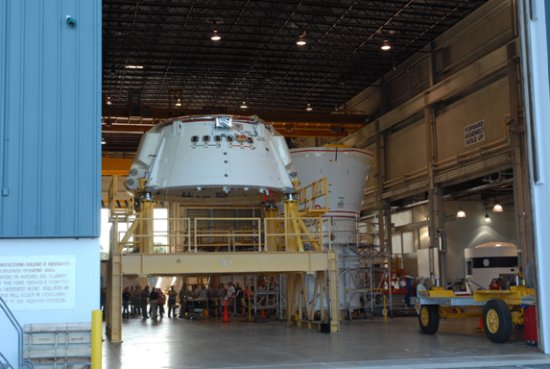 With 300 employees looking on, the Ares I-X aft skirt rolled out of the Assembly Refurbishment Facility. Senior management including Kennedy Center Director Bob Cabana, Mission Manager Bob Ess, ATK Program Manager Joe Oliva and United Space Alliance Associate Program Manager Roger Elliot spoke at the "pep rally" type event.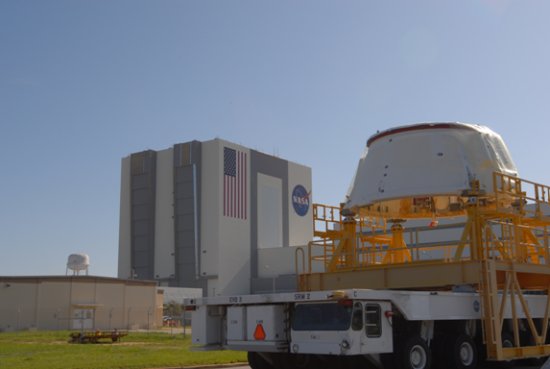 The aft skirt is on its way to the Rotation Processing and Surge Facility where it will be attached to the aft motor segment later this week, forming the aft assembly. Although this was an aft skirt for the shuttle program, the team made many modifications for this new vehicle. Some modifications include adding deceleration and tumble motors, avionics and a controller for the auxiliary power unit.
Once the aft assembly is complete, it will be moved to the Vehicle Assembly Building to begin stacking operations in late June.