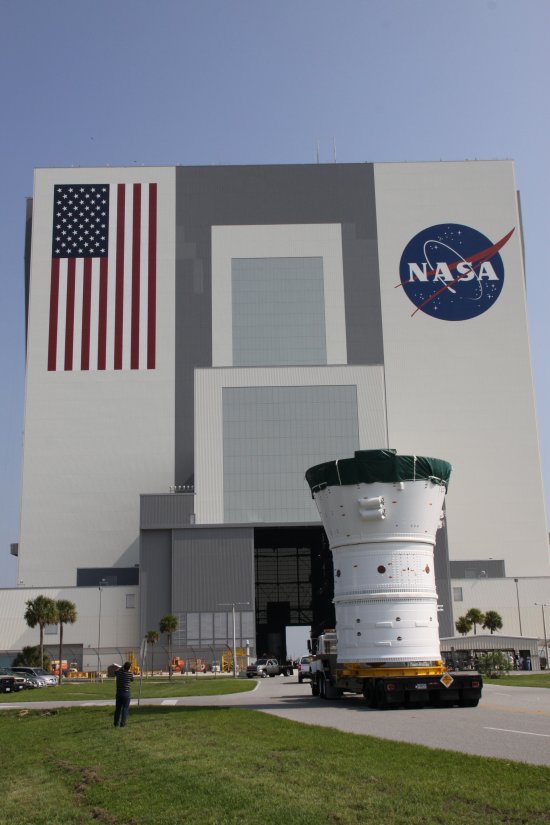 The forward assembly, which is affectionately known around here as the "snow cone," was rolled out of the Assembly Refurbishment Facility this morning on its way to the Vehicle Assembly Building. Employees and media came out to get a peek at the hardware.
The assembly was rolled into the transfer aisle of the Vehicle Assembly Building, where it will wait to be lifted by crane into the high bay where the upper stage of the rocket is being assembled into its five super stacks. When these stacking operations begin later this month, it will be the first time a new vehicle has been stacked on NASA's Mobile Launch Platform in more than 25 years!
The forward assembly connects the first stage motor segments to the upper stage simulator. Weighing more than 40,000 pounds, the assembly houses three newly designed descent parachutes for first stage recovery.