The launch of STS-125 was absolutely beautiful! That's one of the best things about working in the space business — getting to watch the shuttle launch. If you haven't ever had the chance to see a shuttle launch in person you might be interested to know that there is a whole lot going on at KSC leading up to the launch. For the few days before launch all of KSC is bustling with people from all over the world who have come to see or help out with the launch.
This time, two days before launch, the Ares I-X team took an overflowing busload of media to the Vehicle Assembly Building for an Ares I-X media opportunity. As we walked into the building, the media were in awe at how big the rocket is going to be. Until you see it in person, it is hard to get a reference for how big 327 feet can be.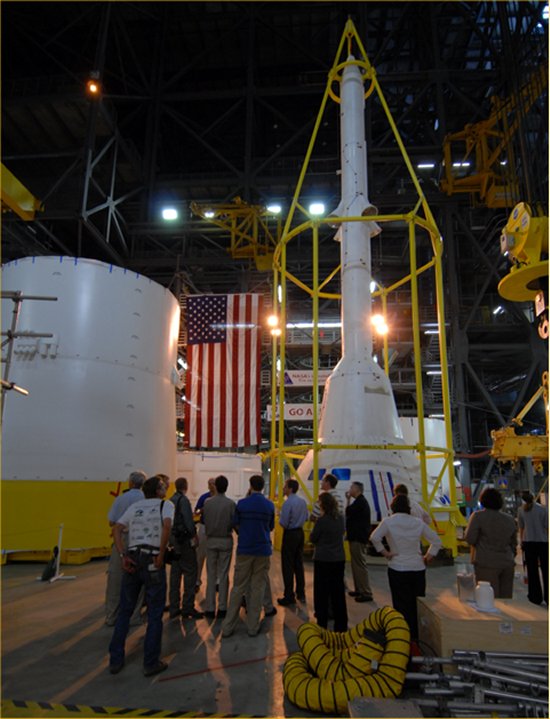 We proceeded down to High Bay 4 to meet up with Bob Ess, mission manager, and Steve Davis, his deputy. We split up into groups and toured the bay from the floor as well as from the fifth level. The media had many questions and were excited to see how much progress we have made in processing the upper stage.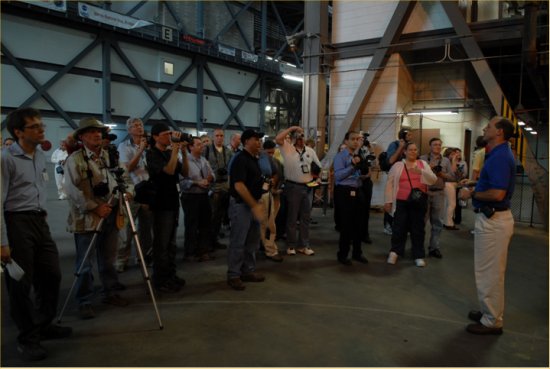 Videos, pictures and pens were going a mile a minute trying to capture every little detail. It was hard to get the media to leave the VAB and get back on the bus! If we let them, they would have stayed all day. Not to worry, we'll be back in a month or less.