It's a great day for flying here in Ny Alesund and we got SIERRA out on the runway and fired up ready for our test flight. Things appeared ideal, except for the arctic tern that dive-bombed us for being too close to its nest. But then Murphy struck. The battery in the aircraft showed a large power drain – perhaps indicative of a short. So today's flight was postponed until we could trouble shoot. Maybe we can try a test flight tomorrow.
Just to make sure we had assuaged the weather gods we visited the German weather station here at Ny Alesund. The Director there, Dr. Marcus Schumacher even let me launch the daily weather balloon! It seems the weather will be good the next few days – so we hope things will be fixed soon.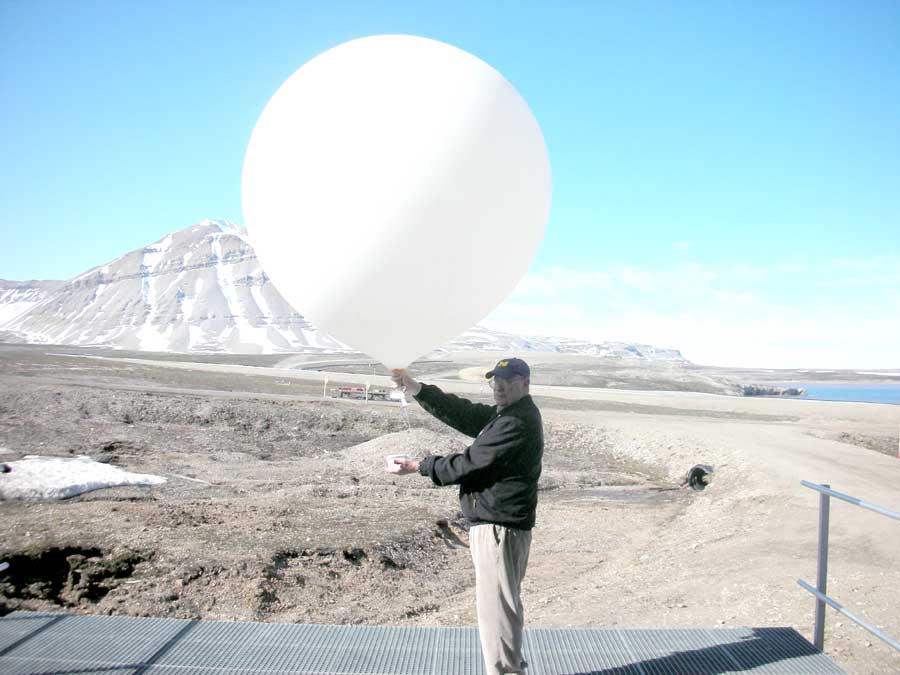 A few hours later they were fixed! The team did a 2 hour test flight with everything working perfectly – So back on track for first science flights on Wed, Jul 15. Once again found out that having senior people go away and tour things such as weather stations and talk to other senior people allows the team to fix stuff!
Posted by Dr. Pete Worden, NASA Ames Center Director