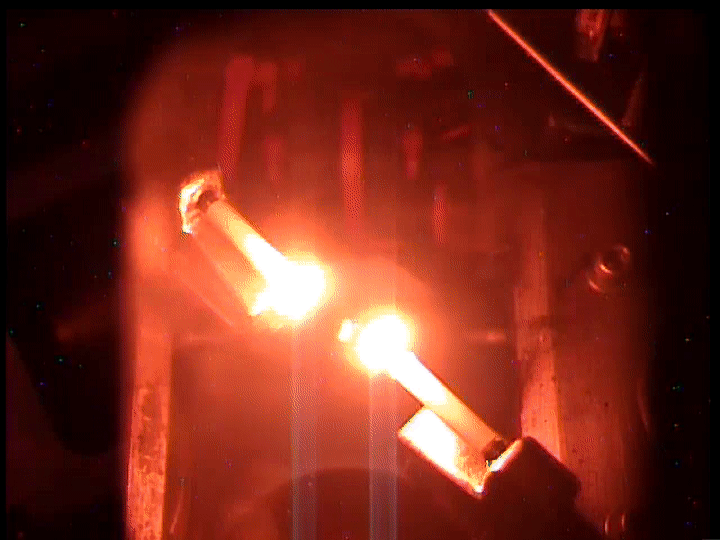 This CFI test point video shows a 4-mm dodecane fuel droplet. Once the camera light goes out, the needles simultaneously snap away from the droplet leaving it free-floating. The hot-wire igniters ignite the droplet and the test point begins. The droplet burns with a hot flame that is dim blue. The hot flame oscillates once then extinguishes. The burn continues with a cool flame, or low temperature combustion. Since cool flames are much dimmer than hot flames, you can only see the fuel droplet get smaller as it continues to burn. The fuel droplet eventually disappears as all of it is consumed by the burn.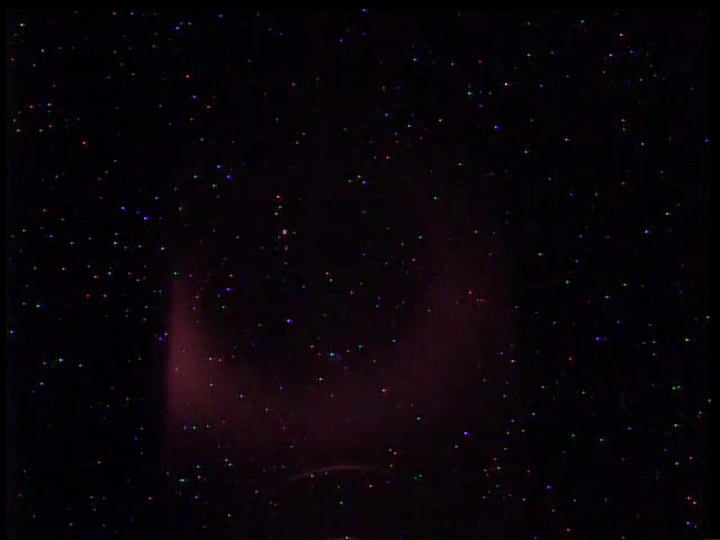 Since a cool flame burns only a fraction of the fuel vaporized from the droplet, a large vapor cloud begins to form. On the ground, this fuel vapor would be quickly dispersed by the buoyant flow caused by the heated gases. In space, however, the fuel vapor stays in the vicinity, accumulates and recondenses. The vapor cloud could likely stay there for hours if not days or more in space! The possibility that areas with little air flow could have recondensation is a new item to consider in spacecraft fire safety, and will be considered by expert teams as the phenomenon is better defined by this experiment.
Understanding how cool flames behave without the influence of gravity could lead to developing vehicles that experience less wear on engine parts, get better gas mileage, and create less pollution.
Sharon Reinke
Fluids & Combustion Facility (FCF) Operations Engineer