Hi! My name is Héctor L. Davila and I'm from San Lorenzo, Puerto Rico.  I'm passionate for simple things like going to the movies, books, drawing, being with my friends but above all music. I love music.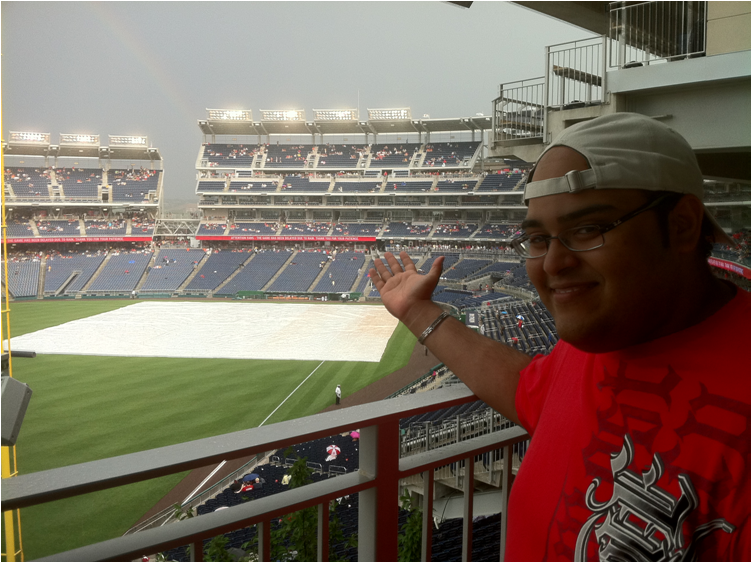 At the Washington Nationals Baseball Park enjoying a good game.
During this summer I've been working with different things with Code 152 in the Quality & Assurance Office. Among these are environmental reviews, Databases and even Audits.  For me as a student this is very exciting to do because I can experience how my line of work is aside from what the books say.
What happens during weekends? Oh well, I spent them doing a lot of things. In this summer I've been to DC, to the museums, to the malls, movies and even the Linganore Vineyards. Also in UMBC I went to a potluck in where everyone cooked and enjoyed everyone else's food and company.
My advice to any intern is to enjoy at the maximum this opportunity.  10 weeks pass faster than you think.  Gain experience in your career area, make new friends but overall… HAVE FUN!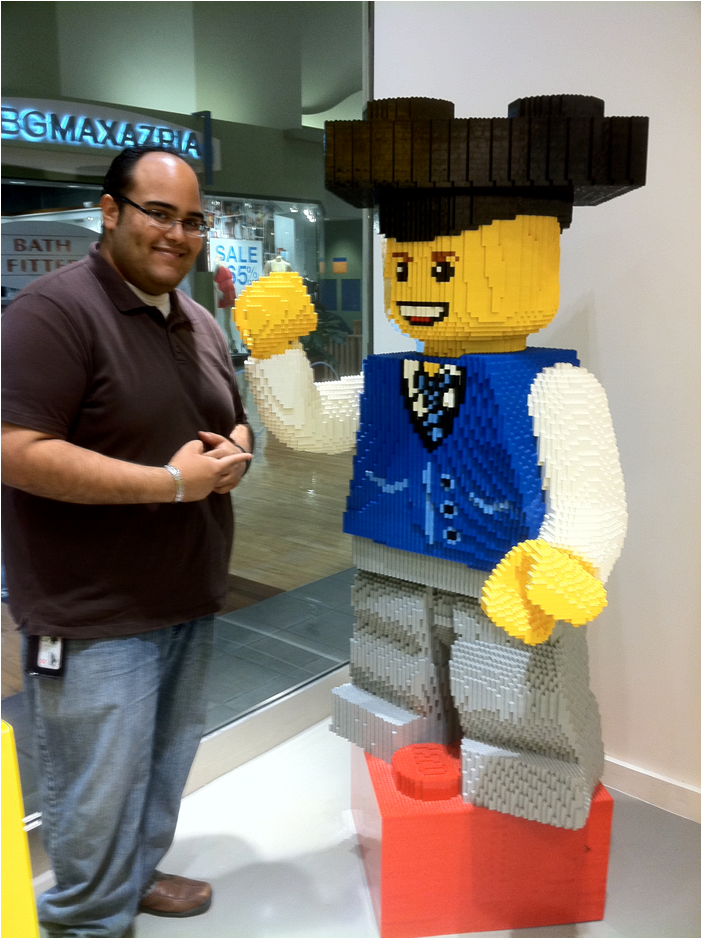 Meeting with LEGO Man. He, he! … Amazing, isn't it?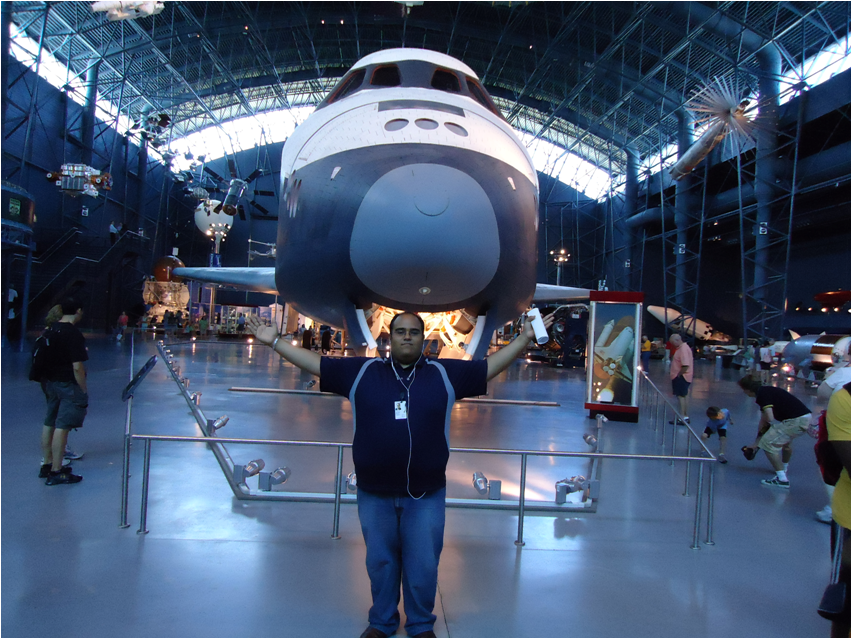 Remember the Sky is the LIMIT!!!! … and we've been there already!