Aug. 27, 2011
We've been watching Hurricane Irene take shape as we've flown overhead the last few days.  I took this picture as she was clearing the Caribbean and pressing toward the Carolinas on Friday afternoon. Stunning. And scary.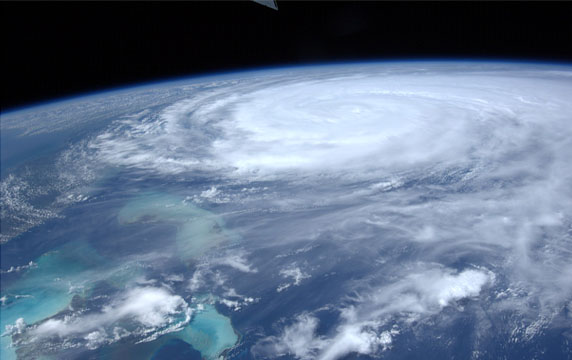 When I look down from my vantage point on the space station, most of the time I marvel at the complexity and beauty of our home planet. We mostly look for bits of brown and green (i.e., land) on an otherwise blue and white tapestry of ocean and clouds. In fairness, you can sometimes see traces of ocean currents and mildly interesting patterns in the clouds, but those just don't draw my attention like the land with its mountains, rivers, fields, and pallet of colors.
This week I watched a mildly interesting circular pattern of clouds turn into a fearsome storm. I may never look at clouds with marginal interest again.
After living on the Texas Gulf Coast for most of my life and experiencing the raw power of several hurricanes first-hand, this sight of a full-blown hurricane evokes a lot of emotions.
Good luck down there!
You're in our thoughts and prayers up here!!
Living the Dream!
-Mike Fossum
 ISS Expedition 28/29