This is the time of year when we reflect on the things that we are thankful for in our lives.  The CIO Leader needs to lead with thanksgiving 365 days per year.
CIOs should give thanks to their geeks. 
We as leaders always say that "people are #1".  But what do we actually do?  Saying it is one thing, but acting on it is another.  We should do things that demonstrate our gratitude.  It doesn't mean giving them everything they want.  But it does mean giving them everything they need.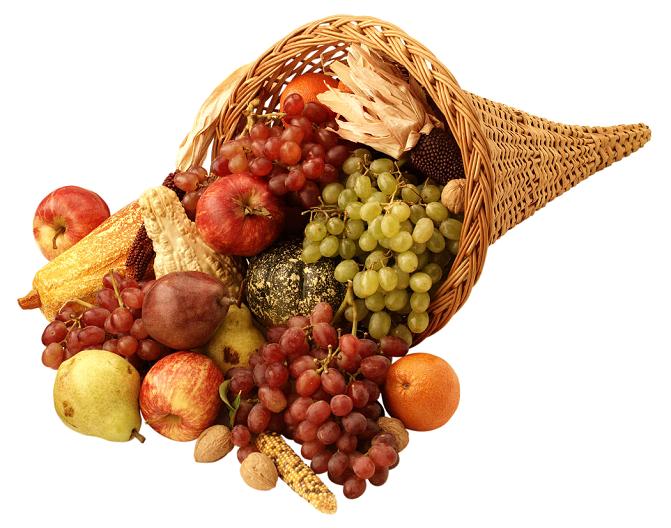 Paul Glen in his book "Leading Geeks: How to Manage and Lead People Who Deliver Technology", characterizes several ways leaders can motivate Geeks.  One thing that we can do is projectize as much as possible.  People don't like working day-in and day-out on tasks with no objective and with no end.  Creating projects (when appropriate) helps to focus energy on specific outcomes and fosters an environment of accomplishment.
Glen also goes on to say that another thing IT leaders should do for their Geeks is to occasionally bring free food.  I do recall during my happier days as a Systems Programmer I got a call at home from my boss around 7pm.  She asked me what I was doing.  I said to myself … uh-oh.  I was looking at Wheel of Fortune, what's up? She asked me if I could come into the office and help her, there was a problem.  Well, almost two days later and with very little sleep, we finally fixed the little problem.  I recall sleeping on the floor using my purse for a pillow.  After we had been up all night (the first night), her boss came in at lunch time with food! It must have been nearly 25 years ago, but I still remember how it tasted and how it helped me make it through another night.
CIOs should share the powers of their Cornucopia. 
In Greek mythology, the Cornucopia was associated with magic powers.  Those who possessed it got anything they wished for.  Later, the horn of plenty was associated with food and abundance.  The leadership significance here is two-fold.
First, you must wish for something.  For leaders, this means having a vision.  They have to be able to share a dream and direction that people want to follow.  It kills me when we go through annual strategic planning processes and we start getting hung up on mere words.  Leadership vision is not a statement.  It is an intrinsic characteristic of leadership that helps people see that they are part of something big.  It inspires loyalty and commitment and motivates them to stretch and grow.
Finally, a CIO needs to be prepared to feed those she serves with the resources that she is given.  You have to have an empty cornucopia and a plan for that empty cornucopia because once it fills with food and abundance, you will have rot and waste if you don't prepare to give back.  CIOs need to deliver a return on investment and produce results.
CIOs should plant seeds for harvest.
Time and money are such scarce resources.  CIOs need to use those resources wisely and nurture them to produce results.
One of my favorite no-nonsense leaders is Lt. General Al Edmonds (USAF, retired).  He was Director of Defense Information Systems Agency (DISA), VP and GM of EDS Public Sector, and is currently CEO of Logistics Applications, Inc.  I always look forward to benefiting from the advice and council of his leadership wisdom.  He told me once, "Don't forget about your seeds, young lady!"  Of course I pretended I knew what the heck he was talking about.  "Don't forget to sprinkle your seeds around and water them and watch them grow".  He was talking about people who you mentor and invest time in helping them increase their leadership potential. 
John C. Maxwell talks about this in his 21 Irrefutable Laws of Leadership in the Law of Explosive Growth.  He goes on to say,
"Leaders who develop followers grow their organization only one person at a time.  But leaders who develop leaders multiply their growth, because for every leader they develop, they also receive all of that leader's followers.  "
We leaders need to change our thinking not about spending scarce time with people, but rather how to invest time in the right people.  This is how we produce an abundant harvest.
CIOs need to also plant seeds for innovation.  I believe that with a mustard seed of innovation, CIOs can move mountains.  I hear so often that we can't afford to spend money on innovation.  I wonder how we can afford NOT to invest in it.
Judy Estrin in Closing the Innovation Gap challenges us to nurture the innovative environment. 
"Just as plants require water and sunlight if they are to grow, sustaining innovation requires the right leadership, funding, policy, education, and culture."
A CIO Thanksgiving means planting seeds of leadership.  It also means having a vision, a plan, and a cornucopia of results.  Finally, but most important, we need to give thanks for the people who help us deliver the harvest to the organizations we serve.
Linda Cureton, Thankful CIO of NASA