I was having a healthy debate with my CTO for IT Chris C. Kemp (those who know both of us of course realize that "healthy debate" is an oxymoron).  At the core of our discourse was the notion of how innovation needed to be disruptive in nature.  The need for disruptive innovation is described by Clayton Christensen in his book The Innovator's Dilemma.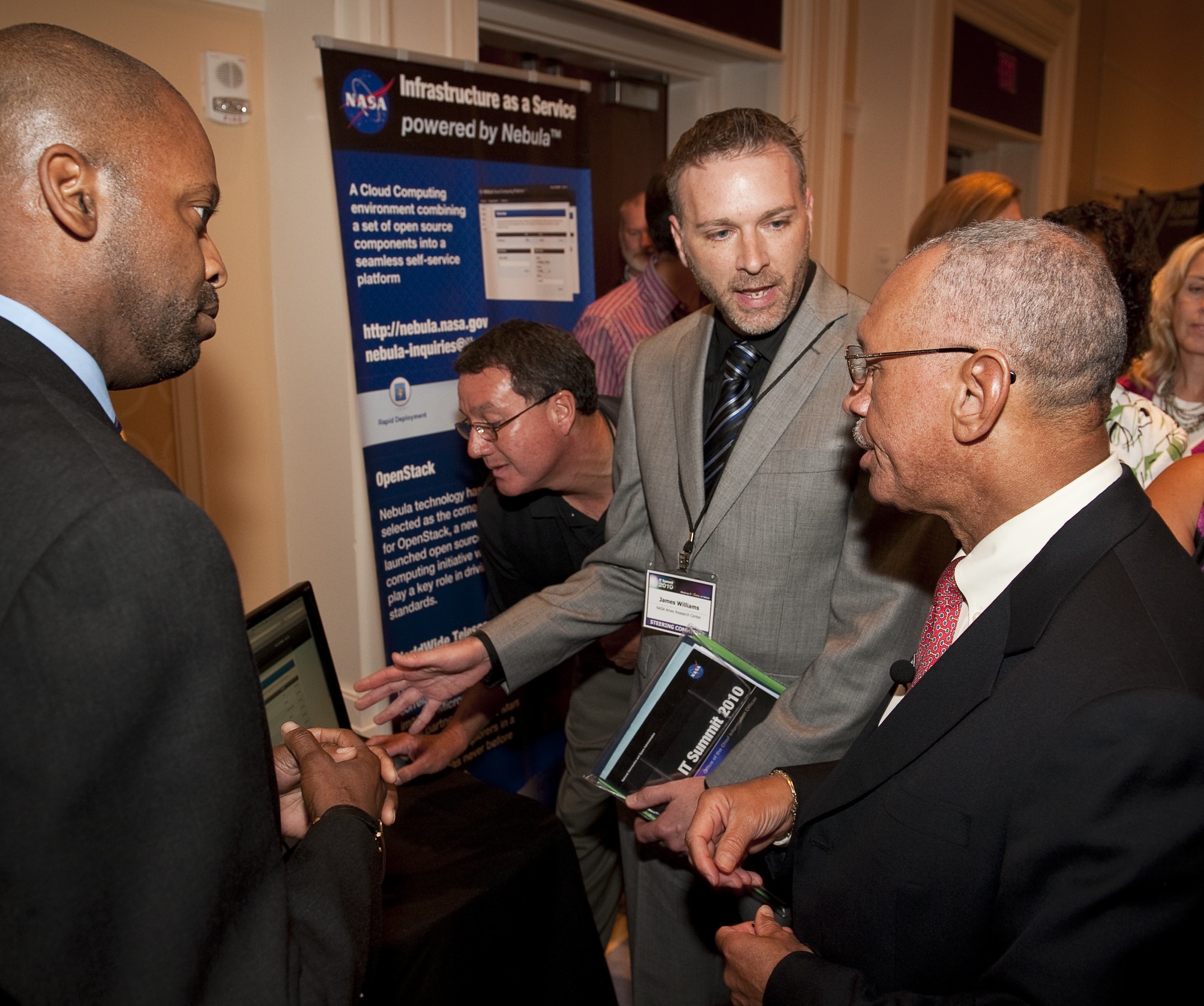 Christensen's discussion focuses on the premise that great companies don't necessarily fail because they do things bad.  Some of the reasons they fail are because they (1) listen to their key customers; (2) invest in things with the highest return on investment; and (3) improve product quality.  The dilemma happens because these are all right things to do, but disruptive innovation can come from listening to the unimportant customers, investing where there's little ROI, and sacrificing quality. He goes on to say that there is a point where these "right" things become the wrong thing to do.  Finding that point – the sweet spot – is where disruptive innovation has the greatest value.
Our healthy debate was on the topic of Cloud Services for NASA. 
The customers for cloud services are not the typical key customers for IT services with known requirements, set budgets, and tight schedules; they are the customers with no money and an uncertain budget.  They are working in labs and doing work with a significant amount of uncertainty.  Proving a return on investment is difficult if not impossible because the funding availability that it is in the institution that supports them consists of very small amounts of opportunity more than a fixed budget line item.  Finally, these poor struggling customers would sacrifice quality because they don't need it at this point in the life cycle of their work. 
For many organizations and perhaps ours, it barely makes sense to put aside that which made us successful to do the things that seem wrong just for the sake of disruptive innovation.  The tenets of quality, safety, and program execution are often at odds with the very nature of disruptive innovation.  Yet, failure to seek the sweet spot for this innovation will ultimately lead to organizational demise.
I'm not sure who won the CTO v. CIO debate.  But, the true winner can be found somewhere in the sweet spot for disruptive innovation. 
Linda Cureton, CIO, NASA