NASA Kennedy Space Center Office of Launch Services in partnership with the Center CIO Mike Bolger (pictured here) developed this cool little educational app that teaches kids (and old CIOs like yours truly) about rocket science.  It's called Rocket Science 101 and is a great example of how these technologies make things like science a more personal experience.  
When I found out about it, I started playing with it … er …. evaluating it.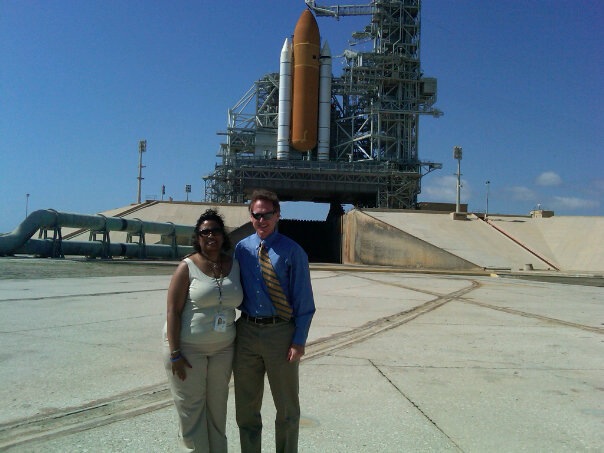 I launched a mission (successfully) with a Delta IV and an Atlas rocket.  Before I knew it, I got caught up in it and felt like a genius.  Mike lamented that his 12-year old daughter got excited and started asking him all kinds of questions.  Well, Mike, at least now "there's an app for it!" 
Innovative use of technology like this is encouraged in the US Federal CIO's recently announced 21st Century Digital Government Strategy.   It gets the information to citizens in a very intimate way.  
NASA IT is also developing a Mobility Strategy to complement our Administrator's "Work from Anywhere" initiative.  This strategy seeks to create an experience for our workforce that will be enhanced by the use of mobile technology allowing them to function more efficiently or effectively from wherever they are and whatever device they are using.  Supporting this, we developed a tightly-managed way of delivering internal in our apps store, while external mobile apps will be made available using existing commercial sites.  As new services are developed, they will be done so with mobility in mind and in a device agnostic manner to the extent practicable and securely.  
Mobility is all the rage now with an ever-increasing amount of hype.  At the end of the day, when all the hype settles down, it will simply be about getting information out to those who need it, wherever they are, any time, any amount, securely.  Now I have to run – I need to go intercept an asteroid.  
Linda Cureton, NASA CIO