I got my first look at Brandon's athleticism today.  If he drives the Moonbuggy with the same gritty determinism he brings to all other physical exercises, then this should be no contest.
Here is a quick look at some of what I saw:
NASA Langley Security clocked Brandon at 12mph in the suit.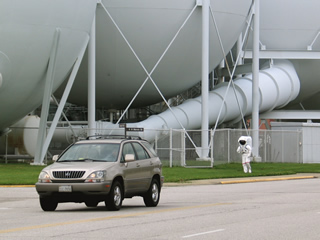 He shot 17% better than the Cavs have shot in the NBA finals.

He was uncovered for the dunk, but it was still impressive considering the Earth's gravity.

If you're interested, Brandon has mapped out a 10k post lunch running route…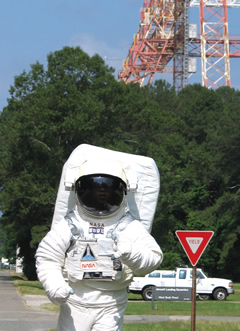 Then it's back to the weight room to work the legs.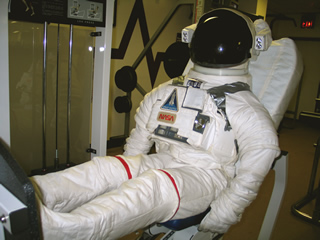 For you doubters…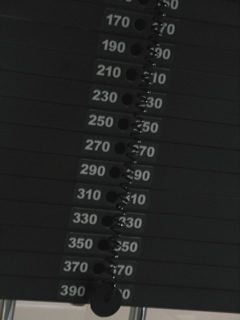 I do have some concerns about Brandon.  You should too…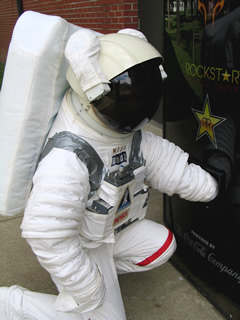 For the record, he was unable to snag an energy drink.  Since the photo, he has placed himself on a voluntary "water only" beverage regimen, and he only had to make minor repairs on the drink machine.
Overall, a nice workout.  I think he'll have no trouble in the upcoming Moonbuggy race.  Although, he still needs a teammate.
Anyone interested?
Blair