NASA EDGE shoveled their way to Buttermilk Mountain through extreme conditions yesterday to talk to X athletes about the huge amount of support it takes to get them to an awesome competition like Winter X.  Just like the astronauts, Winter X athletes have thousands of people working behind the scenes to make their missions successful.  And we're seeing it up close here at Winter X.
Here are some quick shots of our very cold day.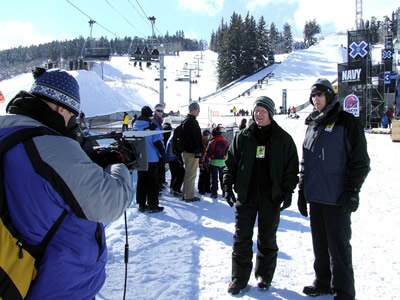 Chris and Blair intro the show.  Credit: Don Morrison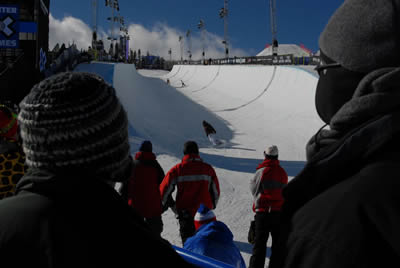 Chris and Blair watch the athletes practice.  Credit: Ron Beard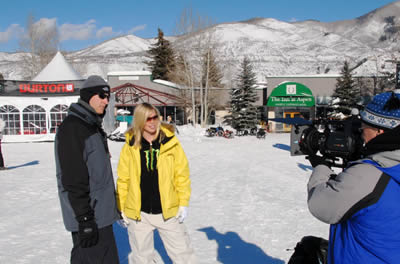 Chris interviews Kristi Leskinen.  Credit: Blair Allen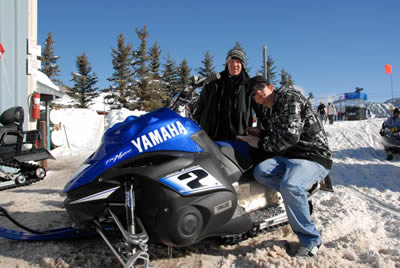 Blair interviews Dave… Winter X Support Team.  Credit: Ron Beard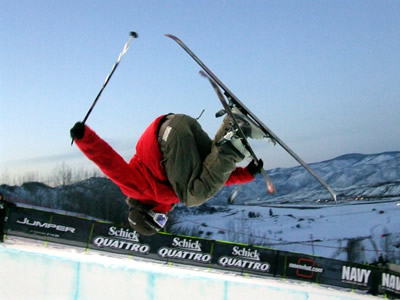 Up close and personal with an athlete in zero G.  Credit: Don Morrison

We'll try and keep the pictures coming.  It was so cold that I had to soak my computer in a hot tub for two hours last night just to make this post.  I can't complain.  This is great preparation for my future role in space.  It really isn't that much colder on Mars.
See you tomorrow.
Blair