What a day at ATK!  NASA, Lockheed Martin, Orbital Sciences Corporation, and ATK successfully performed a ground firing test of the abort motor for NASA's Orion crew exploration vehicle Launch Abort System.   The abort motor fired for five seconds with the exhaust plume flames reaching an estimated 100-130 ft.  It was a sight to see.  Check out the first six frames of 15+ pics we took of the firing test using our Nikon D200 camera.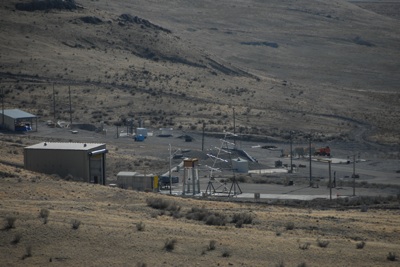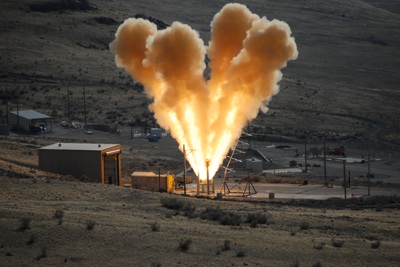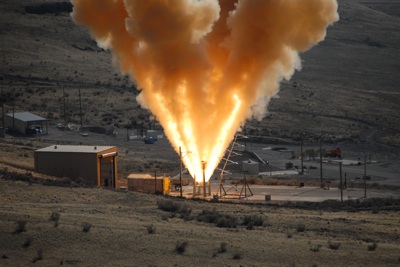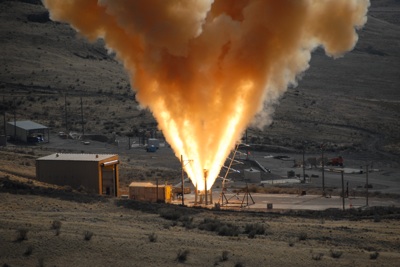 Congratulations to the entire Launch Abort System team on a job well done!  On to Pad Abort-1 at White Sands in 2009.  NASA EDGE would like to give special thanks to the following cool ATK employees: Trina Patterson, Julie Lucus-Keller, Justin Ellingford, Trevor Brasfield, and Jennie Campbell.  Special thanks to Julie and Justin for helping us out with gear, work space, and everything else.  They are a great group of people to work with.  Signing off from ATK.
All the best,
The NASA EDGE team at ATK
(Chris, Blair, Ron, and Don)
P.S.  We also wants to thank all of the NASA EDGE fans at ATK for making us feel so welcome.  It was great to meet everyone.  Hopefully, we will be back for more tests in the future.