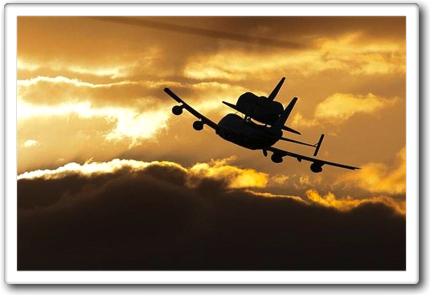 By the end of 2012, NASA's space shuttles will be in their new homes.
Recently, the shuttles were on the move as part of the transition and retirement activities at NASA's Kennedy Space Center in Florida.
On Feb. 1, Bart Pannullo, NASA vehicle manager for transition and retirement, watched as shuttle Endeavour was backed out of the Vehicle Assembly Building and towed to Orbiter Processing Facility-2.
The next day, shuttle Atlantis made an appearance outside the VAB as it was towed from the VAB transfer aisle into high bay 4 for temporary storage. Atlantis is being prepared for public display at the Kennedy Space Center Visitor Complex in 2013.
To read more about the final destinations for NASA's historic space shuttles, you may visit https://www.nasa.gov/mission_pages/shuttle/flyout/shuttles_tr.html.
This story is a great extension to share with your students after completing the NASA Explorer Schools featured lesson Linear Regression: Exploring Space Through Math — Space Shuttle Ascent. This lesson can be found on the Virtual Campus website.