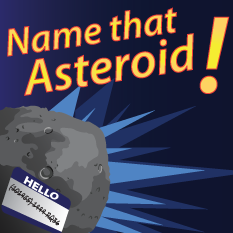 Students worldwide have an opportunity to name an asteroid from which an upcoming NASA mission will return samples to Earth. Scheduled to launch in 2016, the mission is called the Origins-Spectral Interpretation-Resource Identification-Security-Regolith Explorer, or OSIRIS-REx. The competition is open to students under age 18. Each contestant can submit one name, up to 16 characters long. Entries must include a short explanation and rationale for the name. The contest deadline is Dec. 2, 2012.
For contest rules, guidelines, and application visit: http://planetary.org/name.
For more information about the OSIRIS-REx mission, visit: http://osiris-rex.lpl.arizona.edu.