The demands of going to Mars are immense.
Meeting that challenge will require delivering our best, and then continuing to do better.
Designed to enable human exploration of deep space, NASA's Space Launch System will be, from its first launch, the most powerful rocket in the world today. The first SLS to depart Earth will carry about triple the payload of the space shuttle, provide more thrust at launch than the Saturn V, and send Orion further into space than Apollo ever ventured.
But even that power is only a fraction of what is needed for human landings on Mars. To continue the Journey to Mars, we will have to take the most powerful rocket in the world and make it even more powerful.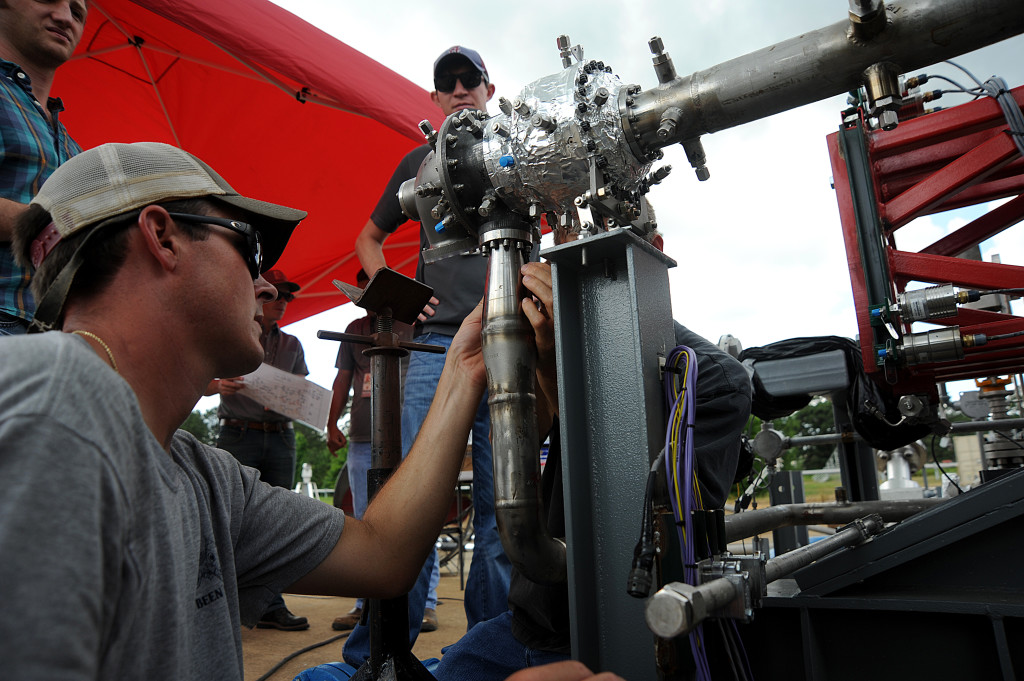 Engineers at Marshall's Space Flight Center, where the program is based, and other engineers across the country, are already in the planning phases for the first major upgrade, which will come in the form of a more powerful upper stage. This will create a version of the rocket that will serve as the workhorse for "Proving Ground" missions that will test out new systems and capabilities in the vicinity of the moon before we heard toward Mars. With the new upper stage, SLS will be able to carry additional payloads to lunar space with Orion, allowing astronauts to make longer stays in deep space.
Then, in order to enable the leap to Mars, SLS will receive new, advanced booster rockets that will make it even more powerful. The SLS Program is already working with industry partners to demonstrate new technologies that will make sure the new boosters are state-of-the-art when they begin flying.
Mars is sometimes discussed as a "horizon goal" in human space exploration. While Mars is a focus of our efforts, it is neither the first step of the journey nor the last. Just as we will develop our capabilities in the Proving Ground near the moon before heading toward Mars, once we have reached the Red Planet, our voyage into deep space will continue.
Space Launch System not only represents a foundation for our first steps on the Red Planet, the robust capability necessary to accomplish that goal will also give us the ability to carry out many other ambitious space missions.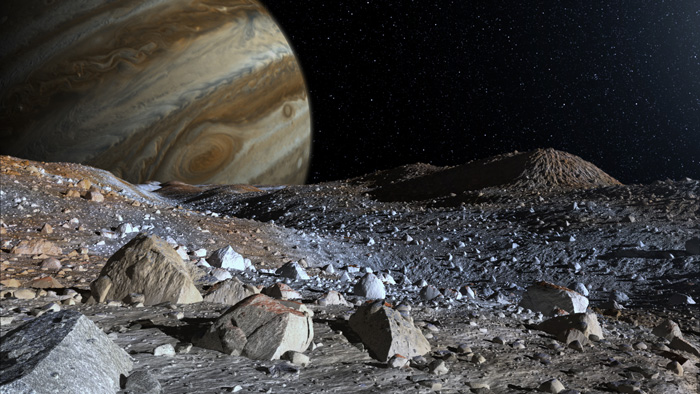 With the ability to launch far more mass than any rocket currently flying or in development, SLS could be used to help pave the way to Mars with large-scale robotic precursor missions, such as potentially a sample return, that would demonstrate systems needed for human landings.
SLS's unrivaled ability to speed robotic spacecraft through our solar system offers the potential to revolutionize our scientific expeditions to distant worlds. Reducing the time it takes to reach the outer planets could make it possible to conduct in-depth studies of icy moons that are promising destinations in the search for life.
With payload fairings that make it possible to launch five times more volume than any existing rocket, SLS could be used to launch gigantic space telescopes, which will allow us to peer farther into space, and with greater detail, than ever before, revealing new secrets of our universe.
In addition to the Orion crew vehicle and other large payloads, SLS will be able to carry small, low-cost secondary payload experiments, some not much larger than a lunchbox, providing new opportunities to for research beyond the moon and through the solar system. This will make it possible for groups that otherwise might not be able to afford a dedicated rocket launch to fly innovative ideas that can help pave the way for exploration.
The first launch of the initial configuration of SLS will be just a first step toward these and other opportunities; each upgrade will give us progressively greater ability to explore.
Mars – and the solar system – are waiting.
For more about how NASA is preparing for the Journey to Mars, check out our page, The Real Martians.
https://www.youtube.com/watch?v=https://www.youtube.com/watch?v=dOOHJrqIJqY[/embedyt]
Join in the conversation: Visit our Facebook page to comment on the post about this blog. We'd love to hear your feedback!
---
David Hitt works in the strategic communications office of NASA's Space Launch System Program. He began working in NASA Education at Marshall Space Flight Center in 2002, and is the author of two books on spaceflight history.