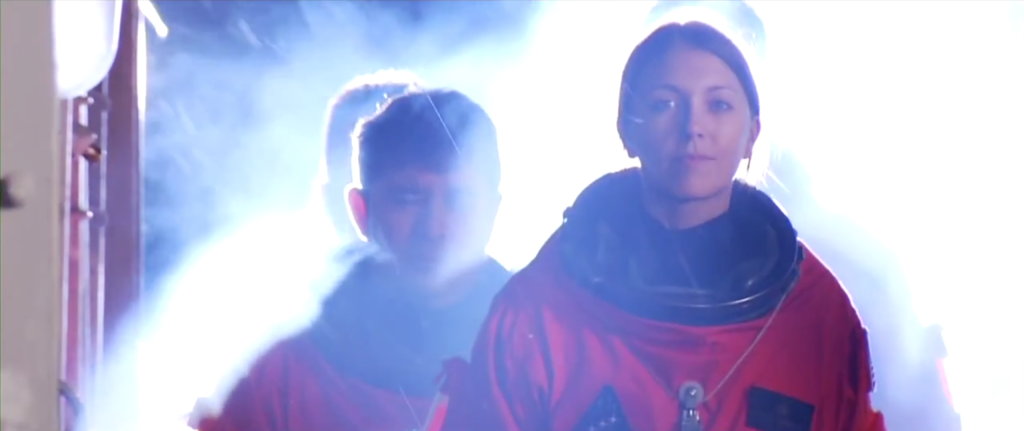 Many moons ago, an Orion program executive asked on a Twitter chat what advice he would have for the first crew that will fly on the spacecraft the team is building.
The answer could have gone in any number of directions, from how the steering's going to handle to what to pack for the trip. But what he said was this:
"Hang on! You're about to make history!"
For me, that response was a good reminder – it's one thing to remember the historic significance of the first crewed flight of Orion and SLS as a huge stepping stone in human exploration of the solar system, but it's another thing altogether to appreciate that step as an incredibly unique experience for the individuals involved. When the crew returns to Earth at the end of the mission, they will share stories of what it was like to have the personal experience of looking past the moon and seeing our home planet in the distance beyond.
Others will follow them, and come back with their own incredible stories – living long periods farther from Earth than anyone ever has, voyaging deep into the expanses of space, being the first to interact with raw relics of the formation of our solar system floating in the void. And as those pioneers carry us farther in our journey to Mars, others will remain closer to home, performing revolutionary scientific research aboard the International Space Station.
Not long after that Twitter chat, I was privileged to sit in on a briefing about SLS to a unique audience: NASA's 2013 class of astronaut candidates. It was interesting to watch them as the presenter talked about the rocket we're building. At the end of the presentation, they were shown a video – an animation of a crewed launch of SLS and Orion. The video included a scene of a crew walking out to board the vehicle, and, to be honest, I was a little envious watching the future astronauts realize it would be them who would be doing that in real life, seeing them get excited about the possibilities and opportunities that lay before them.
But that moment was also a healthy reminder – we're building this rocket to carry these people, and others like them. SLS and Orion will open the solar system for exploration by humankind, but will do so by carrying not faceless representatives of our species, but by safely transporting real individuals through the unmatched fires of launch and the unrelenting void of space and the unforgiving heat of entry. It is our job to give them a good ship for the journey.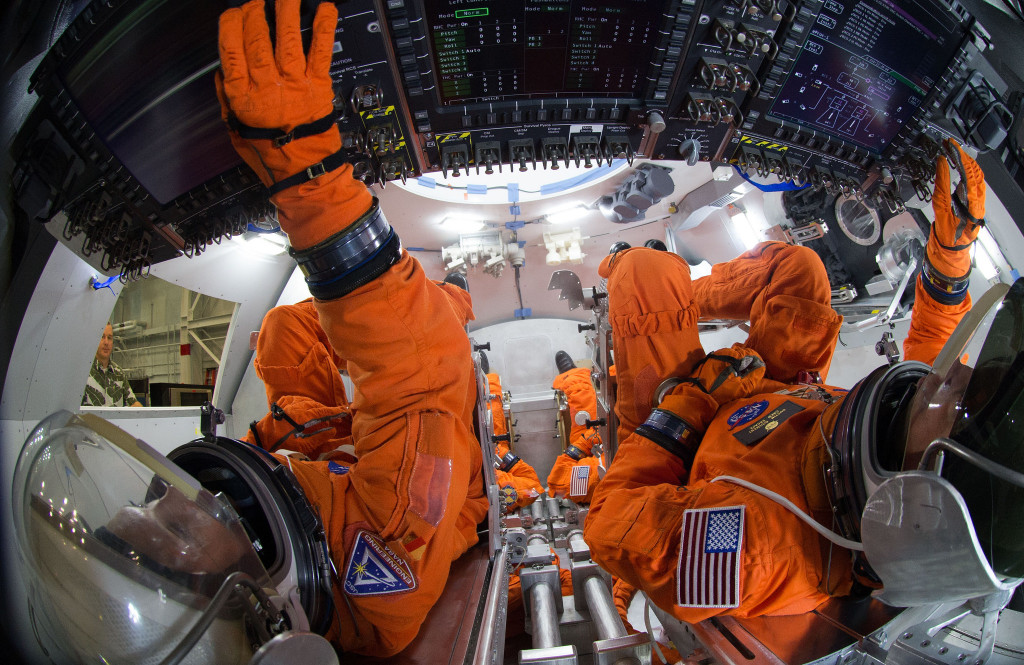 And that focus permeates everything we do. When NASA founded the SLS program, one of our key tenets was safety. Before we built, the vehicle was modeled on computers and in small scale. We test the engines and boosters again and again and again. Flight hardware is preceded by test articles that are subjected to incredible stresses to see how they will withstand the dynamic pressures of launch. Where possible, redundancy is included to add an additional level of safety. Contingencies are identified and preparations are made. Spaceflight is an endeavor that will never be without risk. We carry the responsibility of equipping pioneers to face that risk as safely as possible.
Today, NASA is looking for the next group of men and women that will carry forward our work in space, both aboard our outpost science laboratory in Earth orbit and on the proving ground missions that will prepare for missions to Mars, flying on a new fleet of American spacecraft including not only SLS and Orion but also Commercial Crew vehicles.
If you want to apply to be an astronaut, among the credentials you'll need are a bachelor's degree in engineering, biological, physical or computer science or mathematics and at least three years of related professional experience, or at least 1,000 hours of pilot-in-command time in jet aircraft. Visit USAJobs.gov and search for the keyword astronaut to apply online.
And for those who are selected, we're working hard to build you a great ship. Hang on, you're about to make history!
Next Time: An Orion Overview
Join in the conversation: Visit our Facebook page to comment on the post about this blog. We'd love to hear your feedback!