On one end of the technology spectrum, you have rocket science, mastering the laws of physics to allow human beings to break the chains of gravity and sail through the void of space.
On the other end, you have the earliest humans, first learning to use the world around them in innovative ways to do things they previously couldn't.
What do these two extremes have in common? Making fire. Just like the secret to learning to cook food was mastering the creation of flames, creating fire is also the secret to leaving the planet.
We just use a much bigger fire.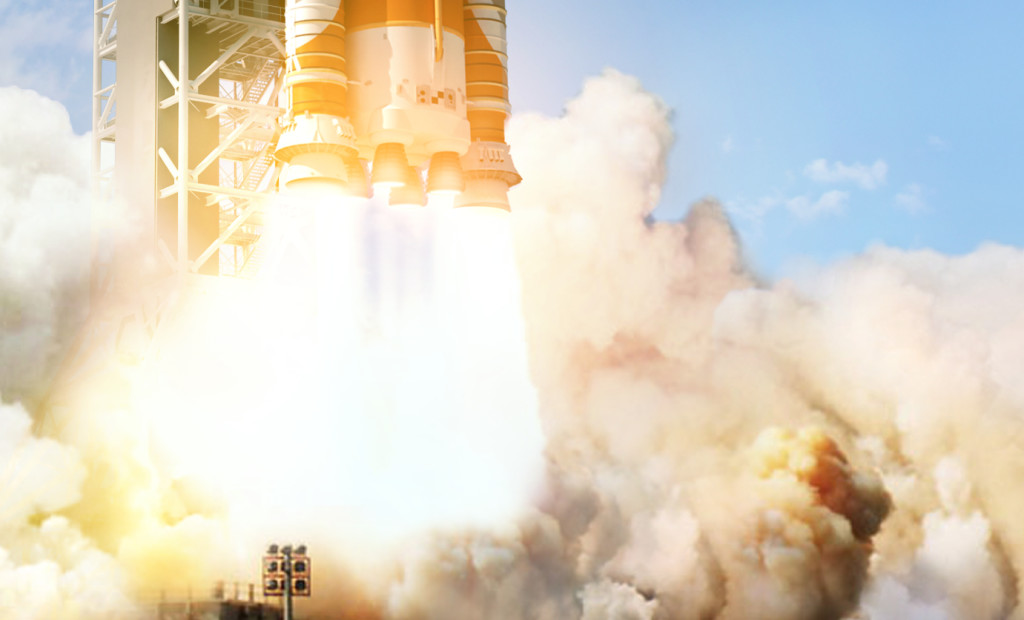 If you've watched the first video in our No Small Steps series you've learned why going to Mars is a very big challenge, and why meeting that challenge requires a very big rocket. In the second installment we talked about how NASA's Space Launch System (SLS) builds on the foundation of the Saturn V and the space shuttle, and then uses that foundation to create a rocket that will accomplish things neither of them could.
Now, the third No Small Steps video takes a step further by looking at the basics of the monumental energy that makes the rocket go up. If you've been following this Rocketology blog and the No Small Steps videos, you're aware that the initial configuration of SLS uses two different means of powering itself during launch – solid rocket boosters and liquid-fuel engines.
But why? What's the difference between the two, and what role does each play during launch? Well, we're glad you asked, because those are exactly the questions we answer in our latest video.
With more SLS engine and booster tests coming in the next few months, this video is a great way to get "fired up" about our next steps toward launch.
https://www.youtube.com/watch?v=http://youtu.be/zJXQQv9UZNg[/embedyt]
If you do not see the video above, please make sure the URL at the top of the page reads http, not https.
---
Join in the conversation: Visit our Facebook page to comment on the post about this blog. We'd love to hear your feedback!