I grew up in Lanham MD, outside the Beltway of DC. While I've lived in NC and FL, I've never lived in a small town before. I'd visited McMurdo last January for ten days, but now that I have been here for almost two weeks, I can say I live in a small town. To me, it feels like a Pennsylvania mining town, without the niceties of homes, families and pets. When I was in Longyearbyen, Svalbard, Norway in 2009 (where we contract for ground station services) it was like a small ski town (with shops, hotels, schools, and restaurants), but this is different.
McMurdo Station was originally built by the Navy for NSF to support the International Geophysical Year and officially opened on Feb. 16, 1956. The dining facility is known as the Galley and serves four meals a day (breakfast, lunch, dinner, and mid rats for the folks working the night shift. There are three gyms, a store, library, two ATMs, and three bars, and a recreation office which loans out gear, TV (Armed Forces Network, New Zealand and Australian TV channels as well as two movie channels) and radio. We are housed in dorms, like college and have one or more roommates. Most of the guys, HTSI/Bonnie Kramer does not arrive until January (the only woman on our team) have two roommates. I'm currently sharing a room with L-3 Essco/Brian Peppin who is one of the radome riggers. I've decided not to decorate my room with anything as a reminder I'll be leaving in January.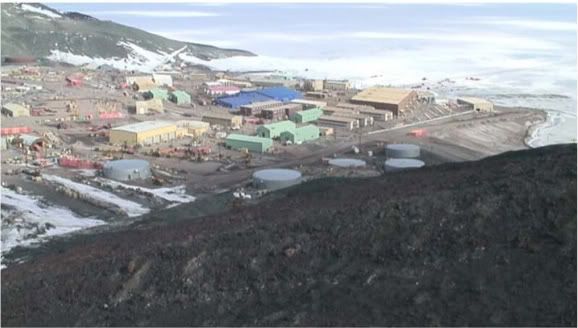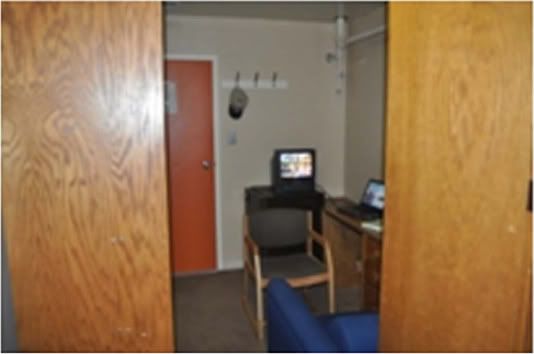 My room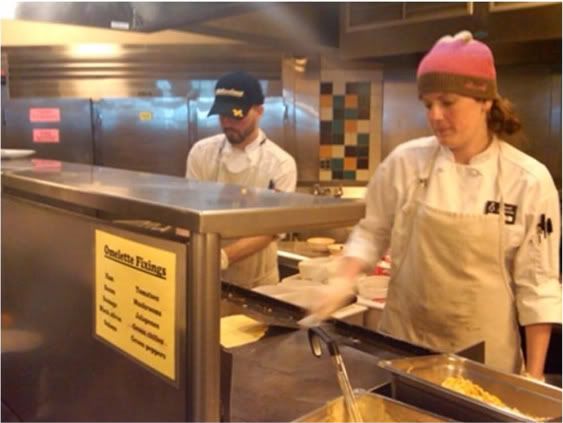 Breakfast is the best meal of the day
                                        Population count for 11-26-10
                                  The only ATMs in Antarctica
The normal work schedule for McMurdo is six days a week, and nine hours a day, although we and many of the workers normally exceed that. Once we begin lift operations Tuesday or Wednesday, we will work every day for up to 12 hours per day until we finish the DLM. This weekend was a rare two day weekend, as Thanksgiving was celebrated on Saturday.
While I'd rather have been home with my wife and kids, the Thanksgiving Dinner exceeded my expectations. Much better than the Thanksgiving dinners I had on active duty in the Army. Our team dinned together at the 5pm seating. I managed to forego dessert for a second King Crab leg, although the pies were tempting.
The scientists, to a great extend pass though McMurdo en route to field camps and the South Pole Station, although I think there a couple of hundred of them here. The majority of the McMurdo population are blue collar workers and support personnel. I continue to be impressed with their positive attitude, courtesy, and helpfulness of everybody we've met and worked with. Maybe it is the small town atmosphere…