Even though it was a scorching 90 degrees at the Kennedy Space Center in Florida, NASA's two lunar missions, the Lunar Reconnaissance Orbiter, or LRO, and the Lunar Crater Observation and Sensing Satellite, or LCROSS, made their roll to launch complex 41 looking sharp. Compared to the space shuttle, the roll was quick and took only about 35 minutes..not bad at all.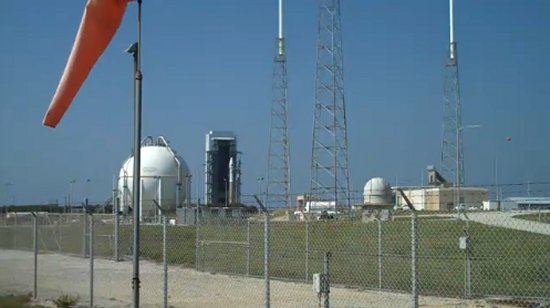 Watch the rollout (MP4, 14 MB)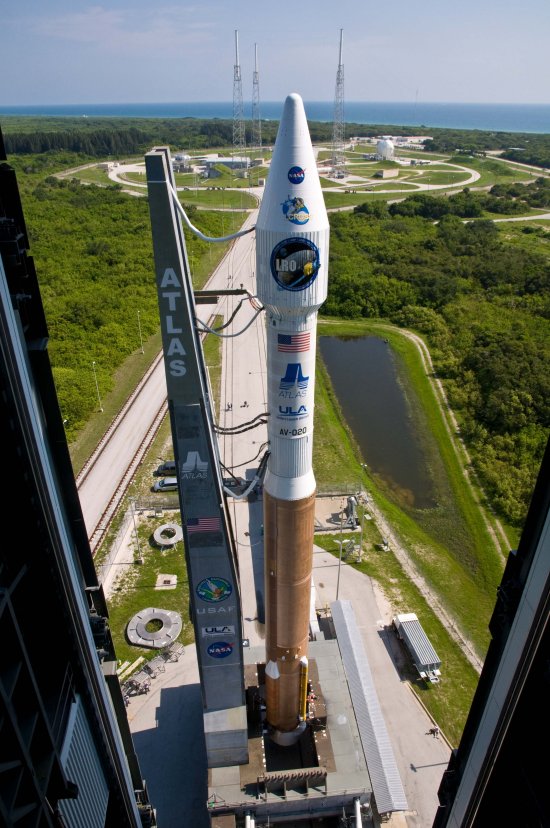 An United Launch Alliance Atlas V rocket with NASA's Lunar Reconnaissance Orbiter
and Lunar Crater Observation and Sensing Satellites (LRO/LCROSS) rolls out from
its Vertical Integration Facility at Space Launch Complex-41, Cape Canaveral Air
Force Station, Fla. Image credit: United Launch Alliance/Pat Corkery
The two missions are scheduled to launch together tomorrow (Thursday June 18) and have three launch opportunities, starting at 5:12 p.m., 5:22 p.m. and 5:32 p.m. EDT.
To the moon or bust!