Discovered only a few days ago, the house-sized asteroid 2011 MD whizzed by at only 7,600 miles above Earth's surface on June 27 at approximately 1:00 p.m. EDT. This approximately 10-yard rock came closer than many communications satellites and will rapidly recede over the next few hours and days. Rob Suggs, operating a Marshall Space Flight Center telescope in New Mexico, captured several images of the asteroid on the night of  June 26.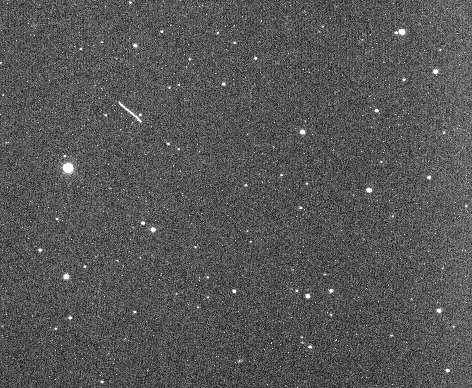 At the time these 30-second exposures were made, the asteroid was about 80,000 miles away from Earth. At such a close distance, the asteroid appears as a streak due to its motion relative to us, even in a short exposure.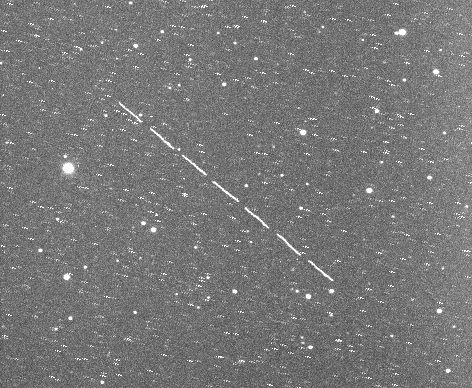 Image courtesy of Rob Suggs, NASA's Meteoroid Environment Office, Marshall Space Flight Center, Huntsville, Ala.