Researchers from Western University have released footage of a basketball-sized meteor that was almost as bright as the full moon.
The meteor lit up the skies of southwestern Ontario last week. Astronomers are hoping to enlist the help of local residents in recovering one or more possible meteorites that may have crashed in the area just north of St. Thomas, Ontario.
Meteorites may best be recognized by their dark and scalloped exterior, and are usually denser than normal rock and will often attract a fridge magnet due to their metal content. In this fall, meteorites may be found in a small hole produced by their dropping into soil. Meteorites are not dangerous, but any recovered meteorites should be placed in a clean plastic bag or container and be handled as little as possible to preserve their scientific information.
More details can be found at  http://meteor.uwo.ca/research/fireball/events/st_thomas/overview.html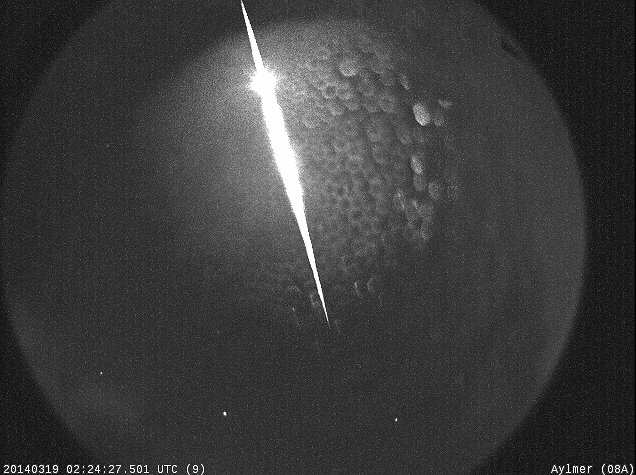 Credit: The University of Western Ontario