It's the first day of summer here in the Northern Hemisphere, and the first of winter in the Southern Hemisphere. Why the difference? It's all about Earth's tilt!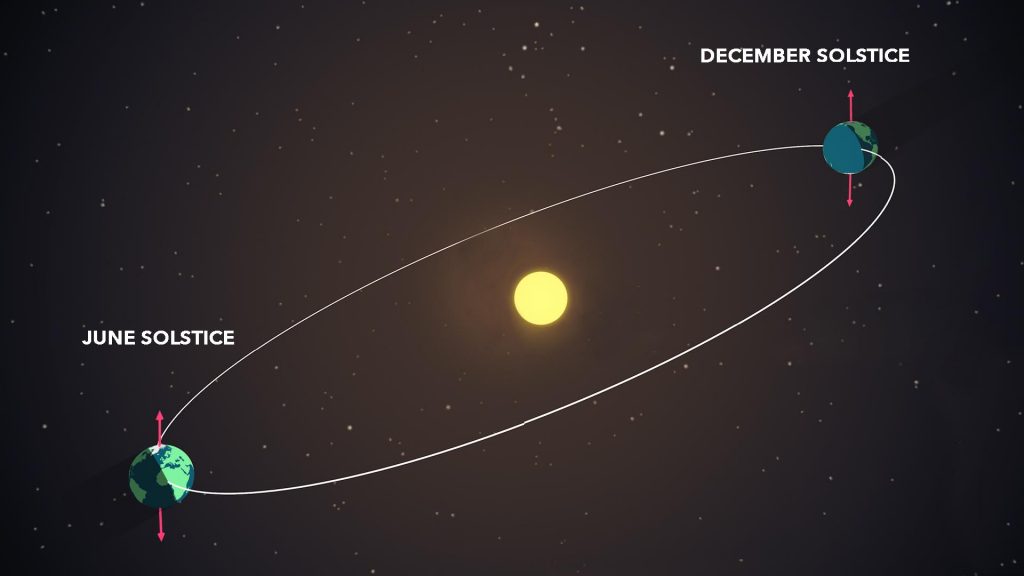 Earth's axis is an imaginary pole going right through the center of Earth from "top" to "bottom." Earth spins around this pole, making one complete turn each day. That is why we have day and night, and why every part of Earth's surface gets some of each.
Earth's axis is always tilted 23.5˚ with respect to the Sun. Today, the north pole is tipped toward the Sun, and the south pole is tipped away from the Sun. The northern summer solstice is an instant in time when the north pole of the Earth points more directly toward the Sun than at any other time of the year.
The solstice—meaning "sun stands still" in Latin—occurs at 10:54 a.m. CDT.