Heads up, skywatchers! Did you know there's a night set aside each year to celebrate and observe our Moon? International Observe the Moon Night has been held annually since 2010. This year it's Saturday, Oct. 5.
This year also offers an opportunity to celebrate lunar exploration at a time when we are preparing to land American astronauts, including the first woman and the next man, on the Moon by 2024. Through the NASA's Artemis lunar exploration program, we will use innovative new technologies and systems to explore more of the Moon than ever before, and use that knowledge to take the next giant leap, sending astronauts to Mars.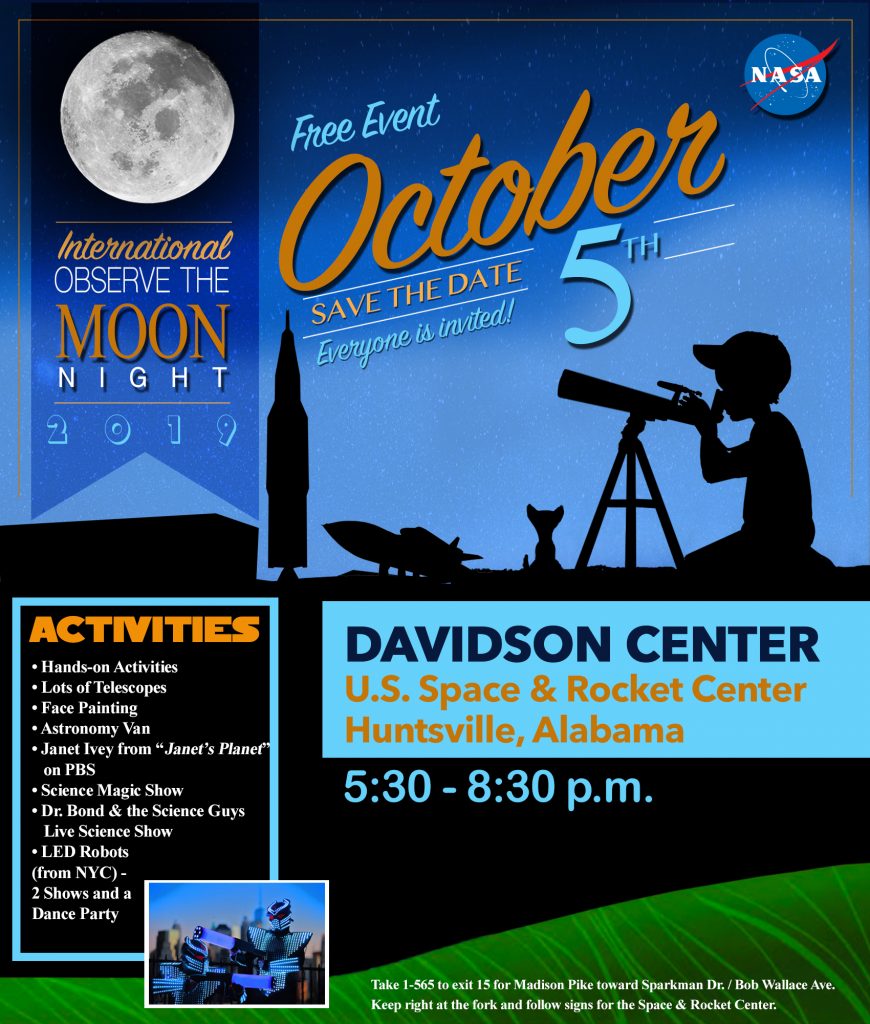 If you live in or near Huntsville, Alabama, you can join our local Moon celebration Saturday, from 5:30-8:30 p.m. CDT at the U.S. Space & Rocket Center's Davidson Center for Space Exploration. The event is organized and hosted by the Planetary Mission Program Office at NASA's Marshall Space Flight Center. This year's event will include lunar and solar system exploration exhibits and more hands-on activities than ever. Members of the public are invited to attend, and it is free! Don't live in Huntsville? No worries! There are events held worldwide and you can find a list of them here.
Can't get to an event this weekend? You can still go outside no matter where you live and look at our incredible neighbor. For a list of Moon phases and other cool Moon facts, check out the NASA Science Earth's Moon page.
And happy Moon-gazing, skywatchers!