After two days of experimenting in weightlessness, a team of researchers from NASA's Marshall Space Flight Center have their feet firmly planted on the ground.
The team spent April 28 and 29 on parabolic flights with ZERO-G in Fort Lauderdale, Florida. The flight — which achieves various levels of microgravity by performing maneuvers known as parabolas — provided the team with an opportunity to study the formation of potentially destructive amyloid fibrils, or protein clusters, like those found in the brain tissue of patients battling neurodegenerative diseases. The experiment, called the ring-sheared drop, was developed by Marshall and Rensselaer Polytechnic Institute of Troy, New York.
Marshall materials science engineer, Ellen Rabenberg, has supported the project for nearly five years. After two flights on ZERO-G's modified Boeing 727 — G Force One — in 2016 and 2020, she supported the payload from the ground this year. As ground support, she was responsible for preparing and installing the equipment for flight.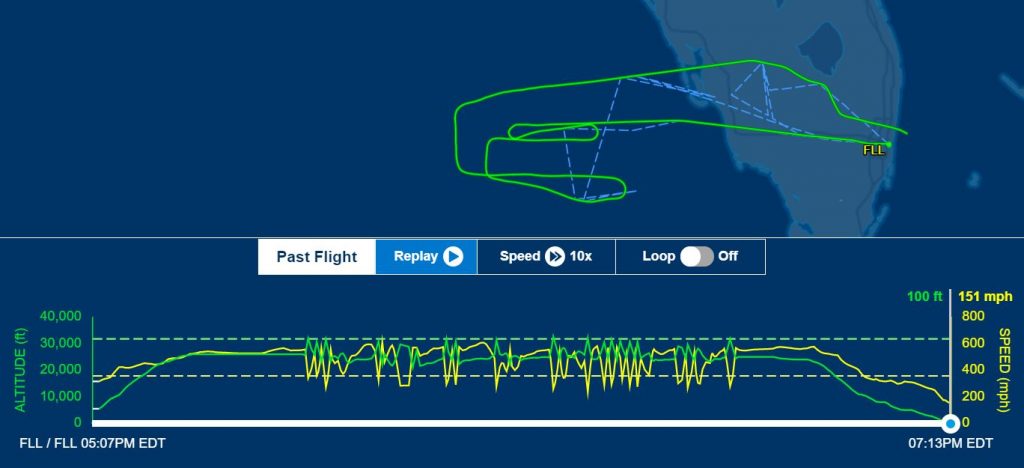 To track the flight in real time, Rabenberg followed the live updates on Flight Aware. Over the course of approximately two hours each day, she monitored the map as G Force One completed 30 parabolas.
Now, Rabenberg and her colleagues will analyze the data gathered in flight and determine next steps for their payload.