LAUNCH UPDATE:  NASA's Laser Communications Relay Demonstration (LCRD) is now scheduled to lift off Tuesday, Dec. 7 at 3:04 a.m. CST (4:04 a.m. EST) aboard United Launch Alliance's Atlas V rocket. Get more details here.
---
Have you ever witnessed one of NASA's launches? It's definitely a sight to see when a rocket takes to the sky, soaring beyond our atmosphere into space.
If you haven't, you'll have another chance soon with the Laser Communications Relay Demonstration (LCRD), which will continue NASA's exploration of laser communications to support future missions to the Moon and throughout our solar system.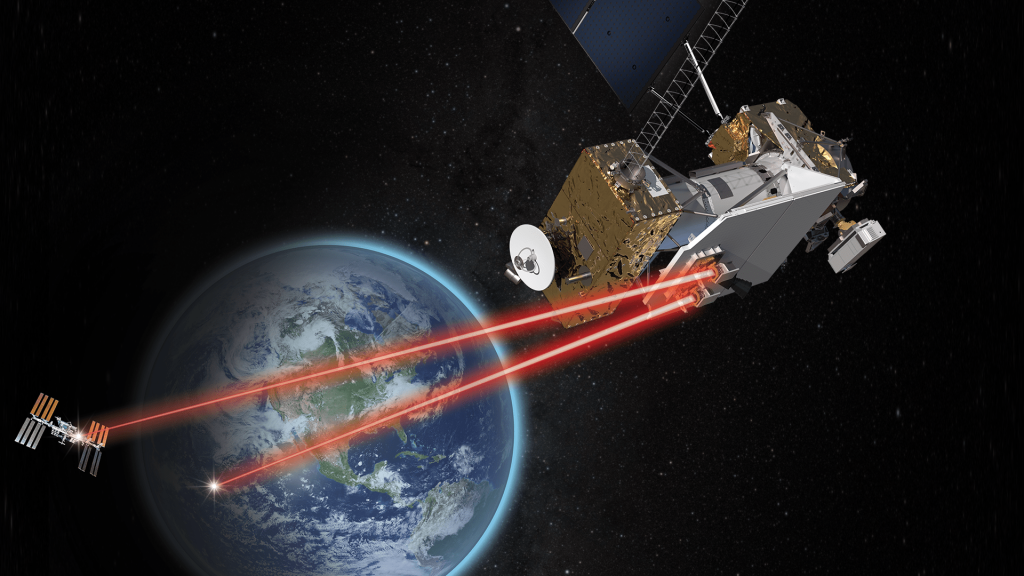 LCRD is scheduled to launch Dec. 5 aboard an Atlas V551 rocket from Cape Canveral Space Force Station in Florida with a two-hour launch window that opens at 3:04 a.m. CST (4:04 a.m. EST).
Live coverage of the launch begins on NASA Live at 2:30 a.m. CST (3:30 a.m. EST), with countdown commentary on NASA Television, the NASA app, and NASA social media.
Register as an LCRD virtual guest to experience NASA's journey to the LCRD launch. Along with participating online in the launch, you'll also gain access to curated launch resources, mission information, interaction opportunities, and schedule updates. Following launch, virtual guests will receive a stamp for their virtual guest passport!
Like technology demonstrations that have come before it, LCRD is a giant step towards making operational laser, or optical, communications a reality.
But just how much data can NASA transmit at once with laser communications? To give you an idea, sending a high-resolution map of Mars would take around nine weeks with spacecraft's current onboard radio systems, but as little as nine days with laser communications. That kind of data rate is much more appealing for future human exploration and science missions.
With the mission operating for at least two years, LCRD will start off "talking" with ground stations in California and Hawaii to test the invisible, near-infrared lasers. Engineers will beam data to and from the satellite – located more than 22,000 miles above Earth – to study and enhance the technology's performance for an operational mission. LCRD will also help NASA update how astronauts communicate to and from space.
As NASA goes back to the Moon, laser communications can empower sustainable communications and help us prepare for a human presence on Mars.
Get the full LCRD experience below:
The Mission:
For Fun:
For Students: 
Watch, Engage on Social Media:
Developed and led by Goodard Space Flight Center in Greenbelt, Maryland, LCRD is funded by the Technology Demonstration Missions program, located at Marshall Space Flight Center in Huntsville, Alabama, which is part of the Space Technology Mission Directorate at NASA Headquarters in Washington. Additionally, it's funded by the Space Communications and Navigation program, also at NASA Headquarters.
Learn more about LCRD.
by Lance D. Davis