The Geminid meteor shower is active for much of December, but the peak occurs the night of the 13th into the morning of the 14th. Meteor rates in rural areas can be upwards of one per minute this year with minimal moonlight to interfere.
Bill Cooke, lead for the Meteoroid Environment Office at NASA's Marshall Space Flight Center in Huntsville, Alabama, shares why the Geminids particularly excite him: "Most meteors appear to be colorless or white, however the Geminids appear with a greenish hue. They're pretty meteors!"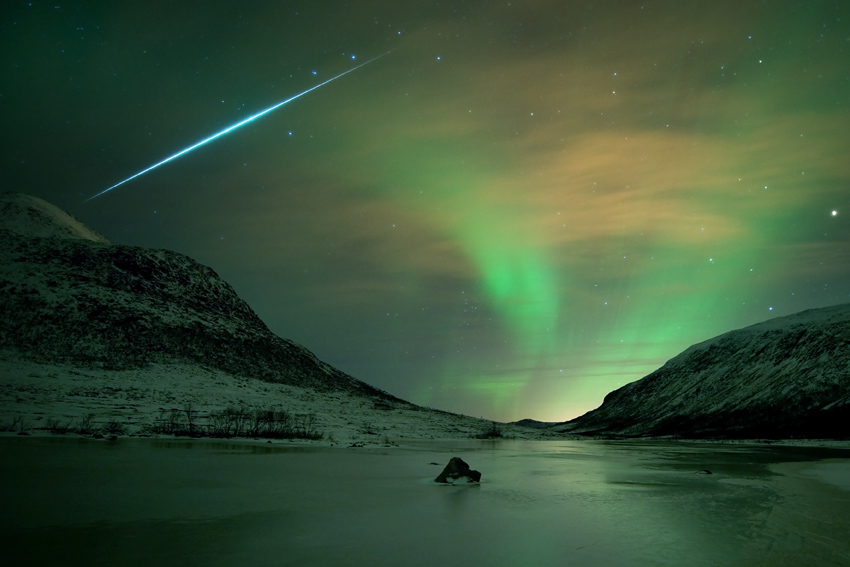 Depending on the meteor's chemical composition, the meteor will emit different colors when burned in the Earth's atmosphere. Oxygen, magnesium, and nickel usually produce green.
As with all meteor showers, all you need is a clear sky, darkness, a bit of patience, and perhaps warm outer wear and blankets for this one. You don't need to look in any particular direction; meteors can generally be seen all over the sky.
By Lauren Perkins
NASA's Marshall Space Flight Center