"Halloween fireballs" or Taurid meteors are frequently seen in the night sky from mid-October until mid-November. The Marshall all-sky camera network captured an image of an early Halloween fireball Tuesday morning. The fireball appeared low on the horizon from Huntsville at 6:10 a.m. Tuesday morning and was visible just above trees from the Tullahoma station.
"The bolide or fireball appeared some 44 miles above a point midway between the towns of Stanton and Mason, Tennessee and moved slightly north of east at a speed 3 times faster than that of the International Space Station." said Dr. Bill Cooke, lead of Marshall Space Flight Center's Meteoroid Environment Office in Huntsville, Ala.  "The fireball finally terminated above the town of Pinson, which is southeast of Jackson, TN.," Cooke continued, "with an altitude at last visibility of 18.1 miles, which is fairly low for a meteor."
Widely referred to as shooting stars, meteors are generated when debris enters and burns up in Earth's atmosphere. Taurids are thought to be debris left behind by Encke's comet.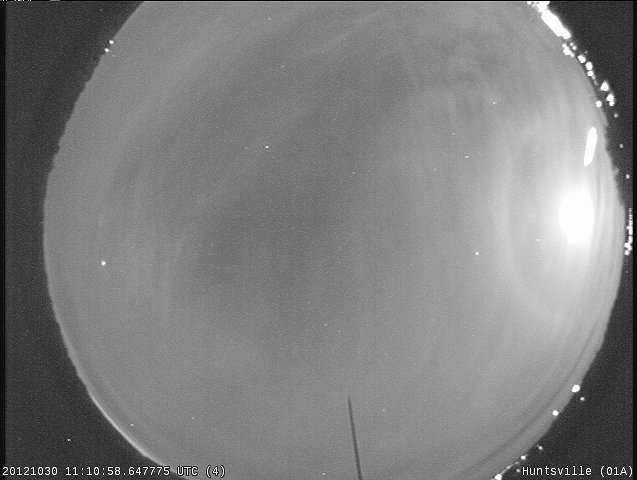 Image credit:  NASA/MSFC