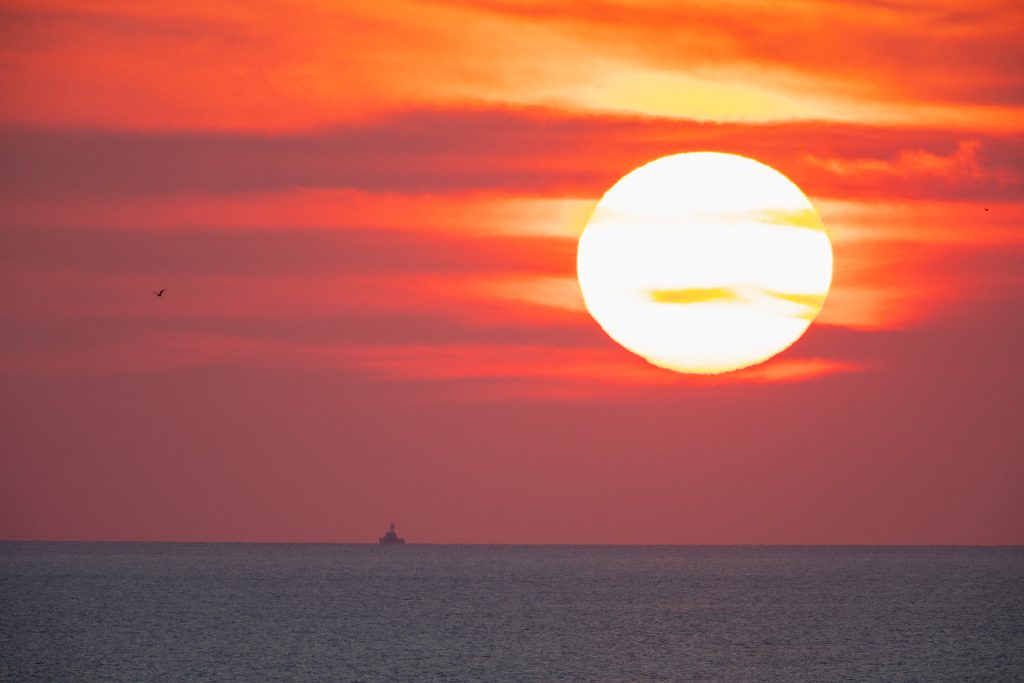 NASA officials were all smiles following the Ascent Abort-2 flight test of the launch abort system (LAS) for NASA's Orion spacecraft on Tuesday, July 2.
"That was a spectacular test we all witnessed this morning. It was really special for the program; a really big step forward to us," Orion Program Manager Mark Kirasich said during a post-launch briefing about two hours after the launch from Cape Canaveral Air Force Station in Florida. "It was a really great day all around — weather and the vehicle."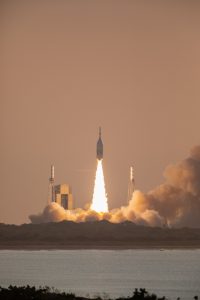 Don Reed, who heads Orion's test flight office and served as the flight test launch director, enthusiastically echoed that sentiment.
"We couldn't ask for a better flight, better mission, a better performance," Reed said. "That sums it up."
NASA successfully demonstrated the Orion spacecraft's LAS can outrun a speeding rocket and pull astronauts to safety in case of an emergency during launch. During the 3-minute, 13-second event, a test version of the Orion crew module launched at 7 a.m. EDT from Space Launch Complex 46 on a modified Peacekeeper missile procured through the U.S. Air Force and built by Northrop Grumman.
The Orion test spacecraft traveled to an altitude of about six miles, at which point it experienced high-stress aerodynamic conditions expected during ascent. The abort sequence triggered and, within milliseconds, the abort motor fired to pull the crew module away from the rocket.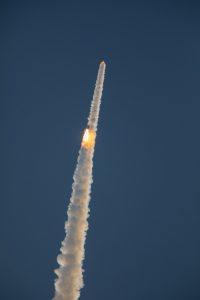 Its attitude control motor flipped the capsule end-over-end to properly orient it, and then the jettison motor fired, releasing the crew module for splashdown in the Atlantic Ocean. All 12 ejectable data recorders that were ejected during the test capsule's descent were recovered by 8:10 a.m. Abort was initiated with the test spacecraft traveling at about 760 mph. Maximum speed was about 1,000 mph, and peak altitude was hit at just under 44,000 feet.
"One of the most important parts of the test was to see how the attitude control motor performed," Kirasich said. "The internal motor pressure was rock solid, straight line and it had excellent control characteristics. Everything we've seen so far looks great."
The test is another milestone in the agency's preparation for Artemis missions to the Moon that will lead to astronaut missions to Mars.
"The next big check mark is the Moon — it's our Artemis 1 mission," Kirasich said. "A little over a year from now we'll be sending Orion on a Space Launch System rocket, and the destination of that vehicle is the Moon."