Training Day 2 was a classroom day for the crew, and another big prep day for the mission support team. This is one of the most complex NEEMO missions to date, so, as much as the team loves to be in the water, classroom training, getting hands-on practice with the equipment while topside, and solid mission planning is all very critical for mission success!
The crew training focused on procedures, equipment checkouts, and fitchecks. Basically, it's like they were back in school as they learned about the equipment they will use during the mission and how it all works. During their underwater "spacewalks", they will wear special dive helmets called "Superlites" that allow you to breathe and speak normally. They also worked through emergency procedures, discussed communication operations, and made sure that their dive suits and vests fit properly. In addition, the crew learned about the "CG rig" and how it will be used to test how changing the location of weight on your back alters how you move and work.
Having good procedures is an important part of any mission, whether that mission is in space, or under water. For the mission support team, finishing the mission procedures was the focus of training day 2. We also did a bit of housekeeping, as we continued to set up the communications trailer to be our "mission control center."
A few of the folks from the mission support team (including me!) also learned how to drive a Remotely Operated Vehicle (ROV) in the canal by the NURC facility where we are stationed. We will use an ROV during the mission as part of our science exploration activities, but also a few lucky schools will help us navigate the underwater world during some of our education events! Driving the ROV was really fun, and a bit like playing a video game…I was very proud that I was able to navigate around, and I even retrieved a piece of trash and brought it to the surface! (That's me, cleaning up this world one piece of debris at a time…it all counts you know!)
The training ROV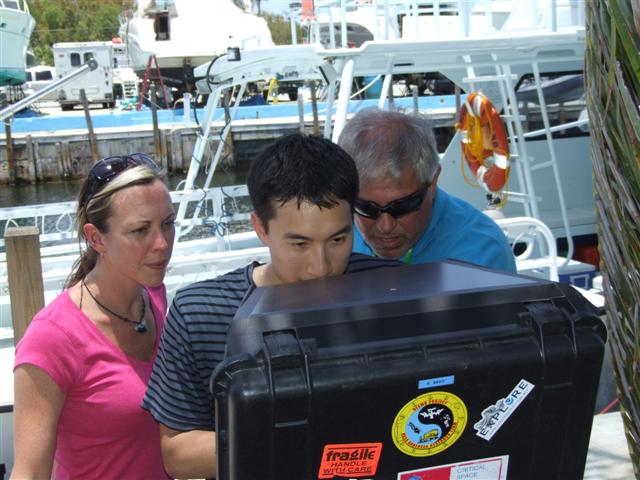 Jack is driving underwater!
This is really going to be an awesome mission…the crew is pumped, the mission team is excited, and there's a feeling in the air as the clock ticks on and counts us down to Monday's splashdown. If you haven't checked out our pictures yet, make sure to stop by our flickr page!
On to training day 3….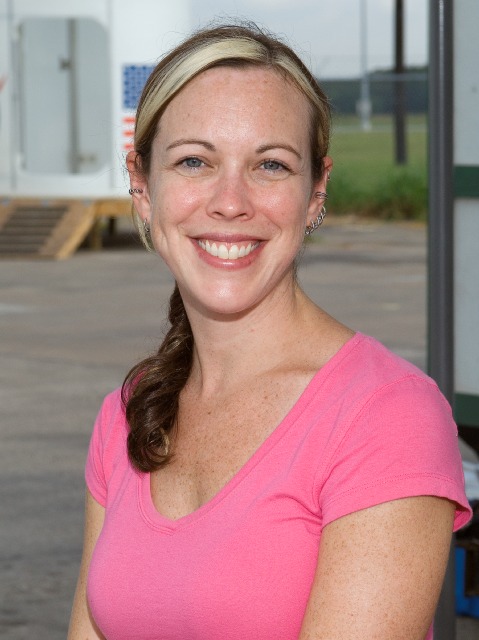 By Heather Paul
Analog Lead Technical Liaison for Education and Public Outreach
Currently in Key Largo, Florida!