By Ben Peters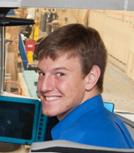 It's that time of year again and everyone is gearing up for the field season of Desert Research and Technology Studies (DRATS)! This year's 14 day mission will officially kick-off on August 30, 2010 and will run through September 13, 2010. 
DRATS is an important NASA Analog program that is entering its 13th year of field testing. The purpose of the program is to train people and test equipment in a simulated mission environment comparable to the surface of the Moon or Mars in order to prepare for future space missions. The analog mission team will be heading out to Black Point Lava Flow, north of Flagstaff, Arizona, on August 24 to begin setting up camp and preparing the crew, hardware, and communication systems for the mission.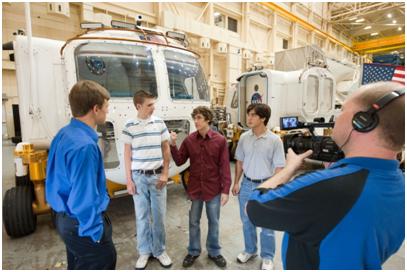 Ben interviewing three of the Building 9 interns who get to work on the SEVs.
Last week, the technical teams began preparation for the field test by performing procedural dry-runs at the Johnson Space Center (JSC).   These procedural dry-runs provide the mission team and crew the opportunity to interact with the hardware and develop detailed operational processes and procedures before heading out to the Arizona desert. 
For example, I witnessed the Extravehicular Activity (EVA)  Team develop a step by step "how-to" guide for the crew who will be using a backpack system to simulate spacewalks out in the desert. The particular system had a GPS unit that allows the user to make a multimedia "field note" complete with an exact GPS tag of the location. It is a very cool system but it is important to develop a checklist and a guide for its users so that valuable time isn't wasted in the field figuring out how it works.
I have had the pleasure of meeting and interviewing several Subject Matter Experts (SMEs) who support various teams involved with DRATS this year…and these are just a few!
·         Flight Surgeon Rick Sheuring shared about how astronauts will simulate medical emergencies during the mission in order to prepare for and learn how to handle a similar occurrence if it were to happen while on the surface of a different planet. 
·         Fernando Zumbado, a robotic systems engineer, provided a brief overview of the potable water dispenser hardware and his role as a "water boy" for DRATS.
·         Scott Bleisath provided details for the EVA backpacks that the crew will wear during their field excursions. 
·         Chris Looper explained the training he is receiving as a traverse crew member.
·         Terry Tri presented an overview of the new Pressurized Excursion Module (PEM) that will make its debut in the desert this year.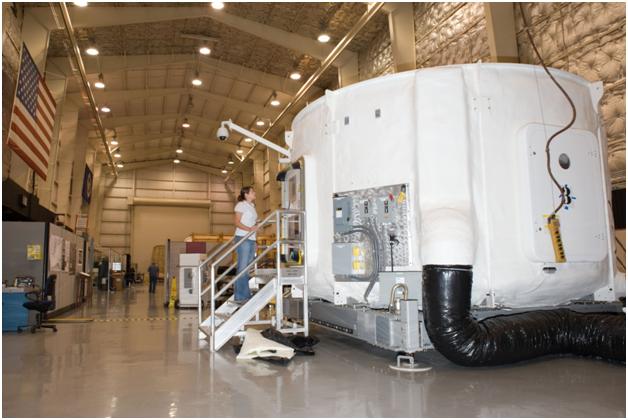 Barbara Romig (DRATS Mission Manager) stands on the steps of the Habitat Development Unit (HDU) now configured as the Pressurized Excursion Module (PEM). 
Photos taken during the procedural dry-runs have already been posted to NASA Analogs Flickr. All of the interviews and hardware overviews will be posted to the NASA Analog TV Channel within the next few weeks. 
Check back for the latest updates on the integrated testing dry-runs at JSC the weeks of July 26-July 30 and August 9-August 13. During the integrated dry-runs, mission teams will be practicing traverses in the Space Exploration Vehicle (SEV), EVAs, geological and scientific tasks, as well as hardware integration. 
Continue to follow along as the mission dates draw nearer at the following sites:
https://www.nasa.gov/exploration/analogs/desert_rats.html
https://blogs.nasa.gov/cm/newui/blog/viewpostlist.jsp?blogname=analogsfieldtesting
https://www.youtube.com/user/NASAanalogTV
http://www.flickr.com/photos/40054892@N06/
http://twitter.com/NASA_Analogs
http://twitter.com/DESERT_RATS
http://www.facebook.com/nasa.desertrats
http://www.facebook.com/pages/NASA-Analogs/117773528265972
It's going to be a great year for DRATS and I feel very lucky to be a part of it.
-Ben