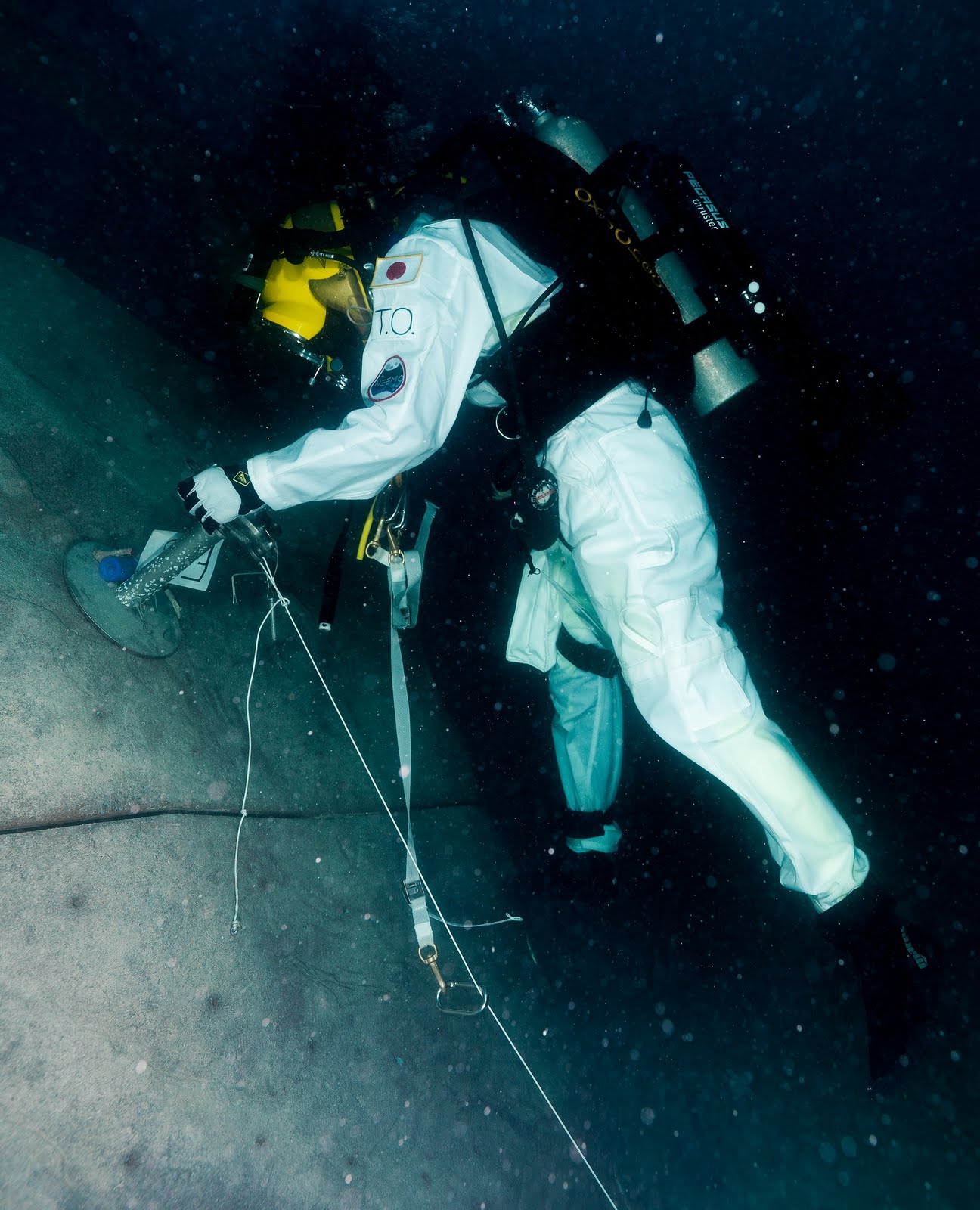 Image on the left: Aquanaut Takuya Onishi performing translation task on a simulated asteroid
Today was our second mission day in the water. Yesterday was a busy day.
I woke up around 5:30 am and enjoyed a wonderful view from the window in our sleeping area for a while. A lot of fish were swimming across the window reflecting an external light of Aquarius. Then another busy day began.
We performed two "spacewalks" in two teams today. David and Steve went out first and I supported them from Aquarius. I gave them instructions step by step, and they did a great job performing some tasks like sample collections and deployment of sensors. Each spacewalk has its own objectives, and today's main objective was to test one of the translation methods which were supposed to be effective on an asteroid surface. We deployed some lines in our working area near Aquarius and used them for translation.
After a short lunch break, Shannon and I went out. That was my fourth dive in the SuperLite-17 helmet. I felt I was getting used to it. I could breathe more comfortably than the last time. The translation line seems like a great method. We could easily translate between our sampling locations by pulling ourselves up a line and also create enough ground reaction force to perform tasks.
Being in the water for about three hours made me feel cold at the end of the "spacewalk". One good thing is we have hot shower in Aquarius. I enjoyed it. 
Though I was too busy to enjoy the window view in the daytime, we have two more hours until we go to bed. I'll sit at the table and spend some time watching colorful fish from the window.