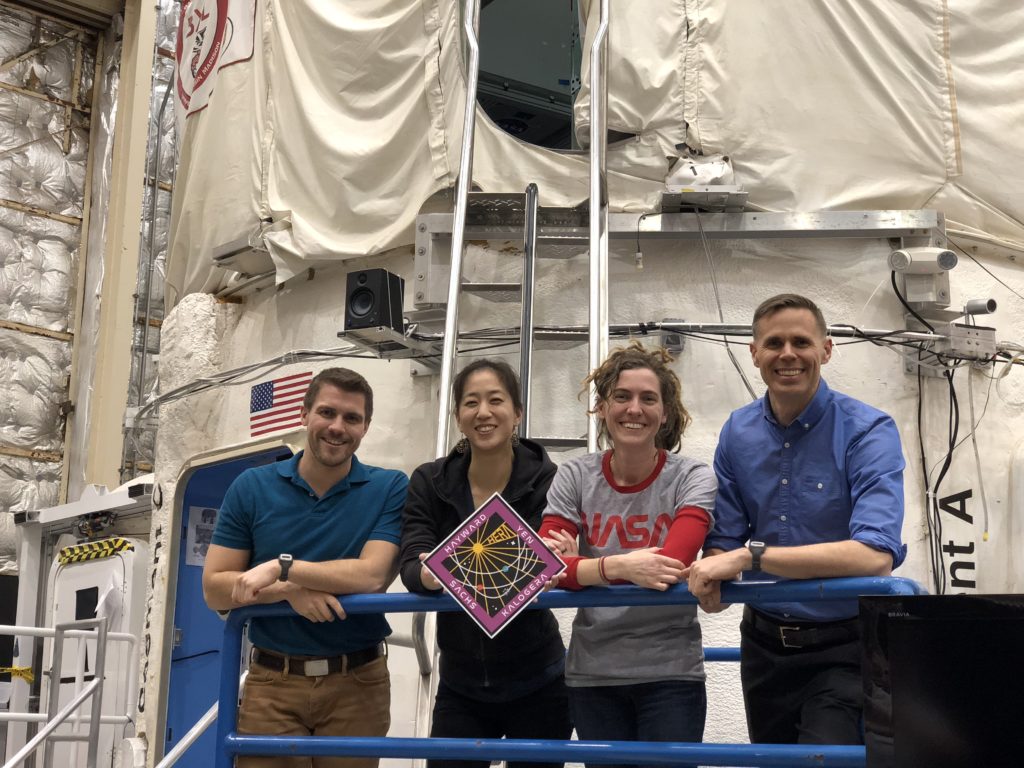 The sixteenth Human Research Exploration Analog (HERA) crew entered the three-story science habitat on Friday evening, Feb. 2, for another 45-day mission.
The HERA XVI crew is made up of two men and two women, selected from the Johnson Space Center Test Subject Screening (TSS) pool. The crew member selection process is based on a number of criteria, including criteria similar to what is used for astronaut selection. The four HERA explorers are:
Kent Kalogera
Jennifer Yen
Erin Hayward
Gregory Sachs
The crew are going on a simulated journey to an asteroid. They will fly their simulated exploration vehicle around the asteroid once they arrive, conducting several site surveys before two of the crew members will participate in a series of virtual reality spacewalks.
This mission ends March 19.
See photographs and learn more about this HERA Mission on NASA's Tumblr page  HERE. 
Learn more about HERA and how to apply for future HERA missions HERE .
Learn more about NASA's Human Research Program HERE