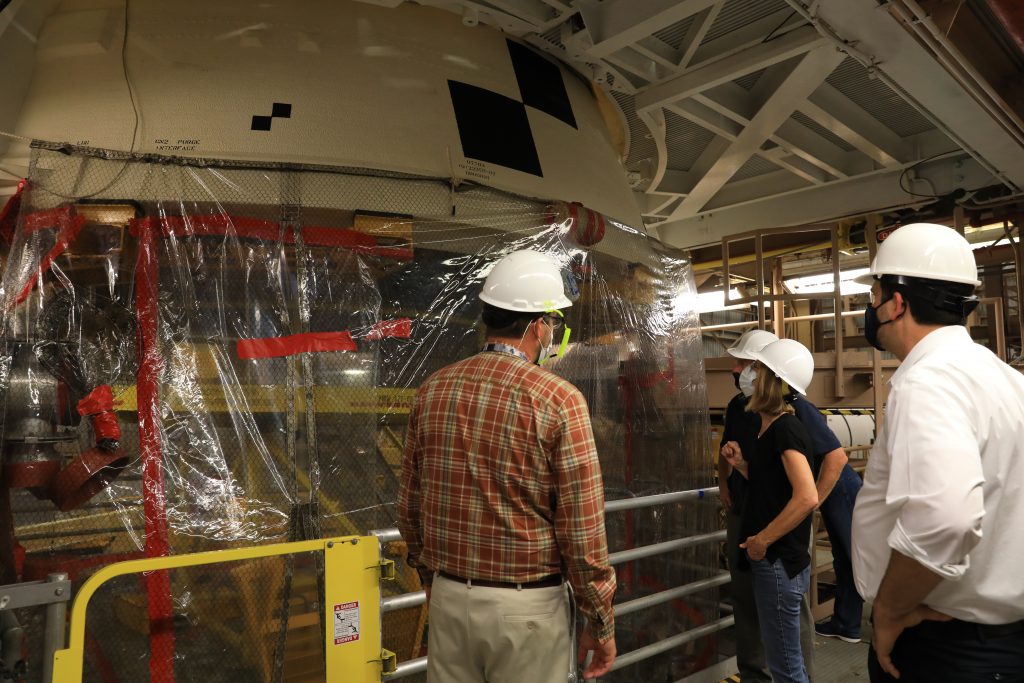 Today is my first day fully transitioned as the head of NASA's Human Exploration and Operations Mission Directorate, and I am honored to lead a new era of human spaceflight.
You'll hear me say this time and time again: exploration is a team sport. I saw that in low-Earth orbit with NASA, industry and our international partners, and it is critical to accomplishing the goals ahead for the Artemis program.
I've spent most of my 28 years at NASA focused on exploration 250 miles off the Earth, including most recently overseeing the Commercial Crew Program. We took a risk with industry by encouraging commercial innovation in a new market with the end goal of government becoming a customer of low-Earth orbit services, hopefully one of many. We tested that approach first with cargo deliveries, and now we are doing it again with crew.
I'm optimistic about industry's ability to lead a private space economy in low-Earth orbit, one where NASA achieves our goal of being a regular customer. That frees us up to focus on human exploration farther in the universe including the Moon and Mars.
Just as sending cargo and humans to the space station are separate challenges, sending cargo and humans to the Moon and beyond are also different. Each requires significantly more risk and separate requirements. The responsibility of human life I am entrusted with as part of NASA has been at the front of my mind every step of the way with commercial crew and is as much so today as we prepare to push the boundaries of human exploration.
Built specifically for deep space missions, I am confident NASA's Space Launch System rocket and Orion spacecraft are the only rocket and spacecraft capable of meeting our aggressive goal of landing the first woman and next man on the Moon in four years.
Orion is complete and SLS is on track for its last major test later this year before flight. These systems will be integrated early next year and launched together for the first time on an uncrewed flight test around the Moon in 2021 followed by a test flight with crew around the Moon in 2023.
Again, exploration is a team sport, and we are not going into deep space alone. We have prioritized commercial innovation in our plans to return to the Moon. In 2024, NASA will send astronauts on the Artemis III mission to lunar orbit where they will transfer to a commercial human landing system for an expedition to the lunar surface. These modern landers will be capable of docking to Orion or the Gateway, which will be operational by 2024. Built by commercial partners with planned additions from international partners, the Gateway is critical to enabling sustainable lunar operations by the end of the decade and missions farther into the solar system, including Mars.
The universe is vast and there's room for all the players on our team. Expanding human presence into the solar system depends on our combined efforts to enable every aspect from our satellite communications network, to research on astronaut health and performance. Whether we work in science, technology or human spaceflight at NASA, the private sector or elsewhere in the world, we will achieve more when we work together.
As I move into this new chapter in my professional life, I'm excited for the many firsts to come – the first operational commercial flights to the space station. The first commercial lunar payload delivery. The first woman on the Moon. The first commercial lunar landers. The Gateway. And the many unknown scientific discoveries ahead. Mostly, I'm excited though because I know we're all in this together. One team for all of humanity.
Now, let's get to work!
-Kathy Lueders