Engineers have completed tanking for the hot fire test of NASA's Space Launch System (SLS) rocket core stage at NASA's Stennis Space Center, and the countdown is proceeding normally.
The liquid hydrogen tank holds 537,000 gallons of liquid hydrogen, cooled to minus 423 degrees Fahrenheit. The liquid oxygen tank holds 196,000 gallons of liquid oxygen, cooled to minus 297 degrees Fahrenheit. The cryogenic fuel and oxidizer in the tanks will be replenished, or "topped off," as needed, because some of the fuel boils off due to temperature fluctuations as the propellant is loaded. The tanks were filled during an earlier wet dress rehearsal on Dec. 20. Today is only the second time that they have been completely loaded with propellant.
Learn more about Green Run, and check back at this blog for updates on the SLS core stage hot fire test.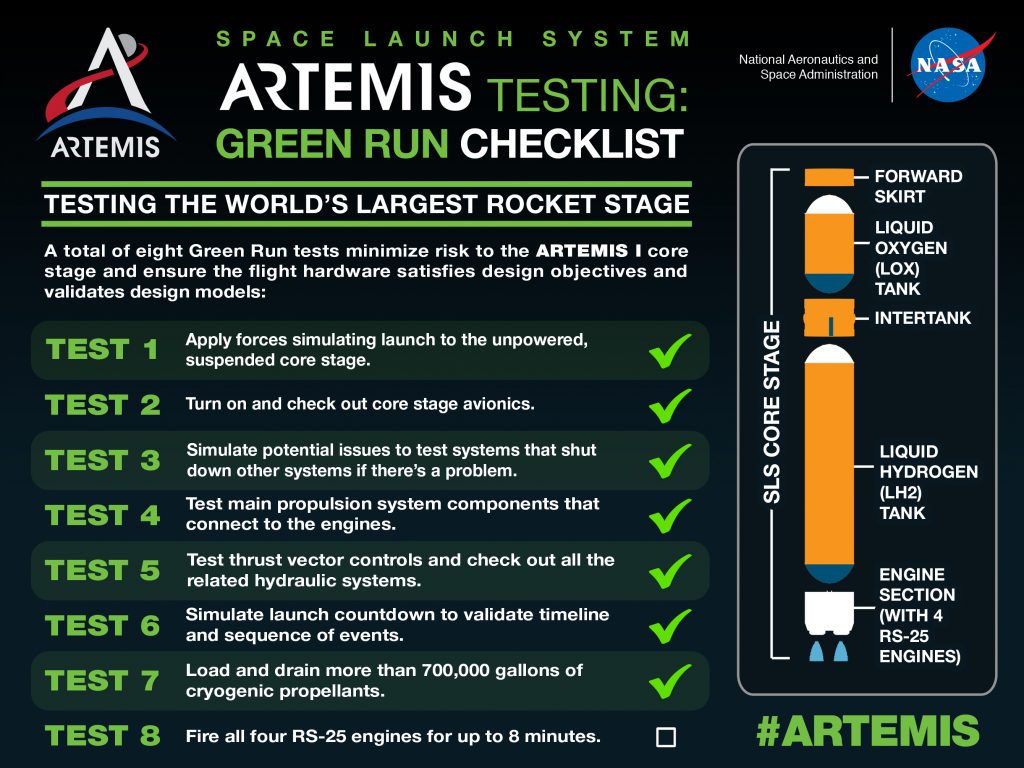 This infographic explains more about the Green Run tests that have already occurred before this final hot fire test.