Teams from NASA's Space Launch System (SLS) Program conducted a successful full-duration 8 minute (499.6 seconds) hot fire of the Artemis I core stage on Thursday, Mar. 18 at NASA's Stennis Space Center near Bay St. Louis, Mississippi on the historic B-2 Test Stand.
The hot fire got underway at around 4:40 p.m. EDT with all four RS-25 engines ignited successfully and produced 1.6 million pounds of thrust, as they will to launch the Artemis I mission to the Moon. During the test the engines consumed more than 700,000 gallons of liquid oxygen and liquid hydrogen propellant. The test was conducted with the core stage that will launch that first Artemis mission. Engineers collect data on how the stage behaved during critical operations, such as throttling the engines up and down and moving the engines dynamically in a variety of patterns. In coming days, engineers will scrutinize the data and determine if the stage is ready to be delivered to NASA's Kennedy Space Center in Florida where it will be integrated with the twin solid rocket boosters already stacked in the Vehicle Assembly Building.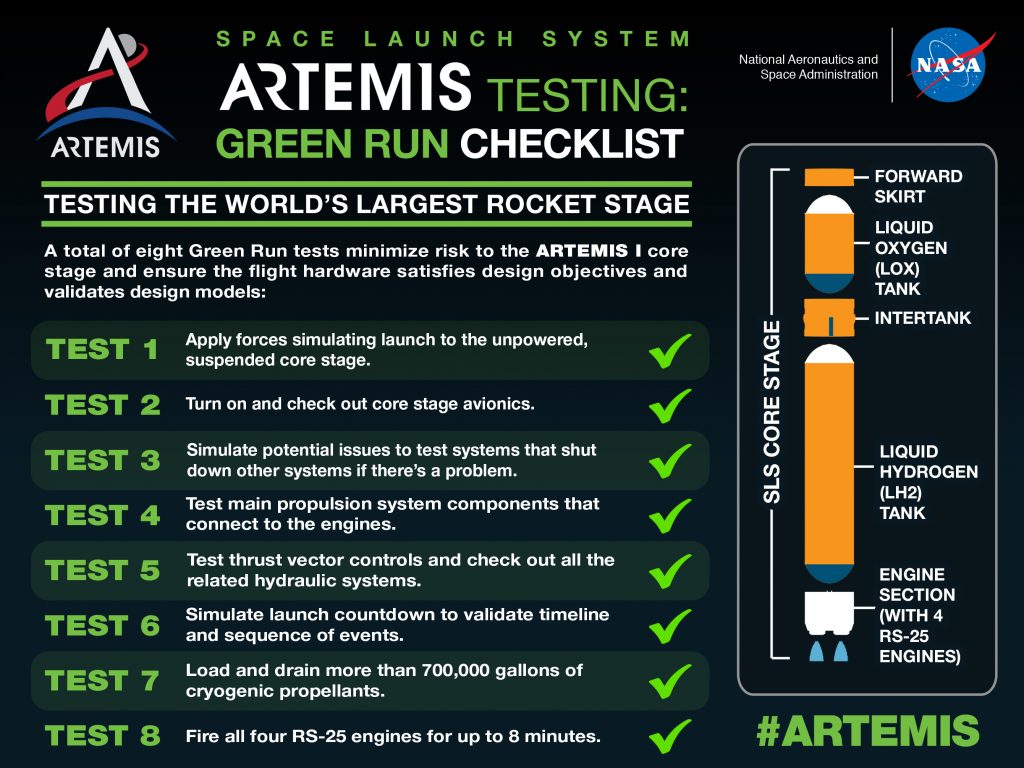 To learn more, tune in to NASA TV for a post-test briefing in about 2 hours.
Learn more about Green Run, and check back at this blog for updates on the SLS core stage hot fire test. Watch a replay of the test on NASA Television or NASA's YouTube channel. For all the photos and videos related to the test, visit, the Green Run Album on NASA Images.org.