The test conductor polled the team and has approved the decision to proceed with the terminal countdown that includes the final 10 minutes before the hot fire. During the terminal countdown, the team is executing the autonomous launch sequence that simulates the countdown for the Artemis I launch. The test transitions from ground control to on-board software control of the core stage and so the test is fully automated starting at T-30 seconds.
Key milestones during the final count include starting the core stage auxiliary power units (CAPUs) for each engine to provide power for the thrust vector control systems that gimbal, or move, the engines during the test, purging the engines with nitrogen gas to ensure they are completely clean before flowing propellant, moving the engines into position for engine start, and switching the core stage from external test stand power to internal battery power. The engines begin to power up 6 seconds before T-0.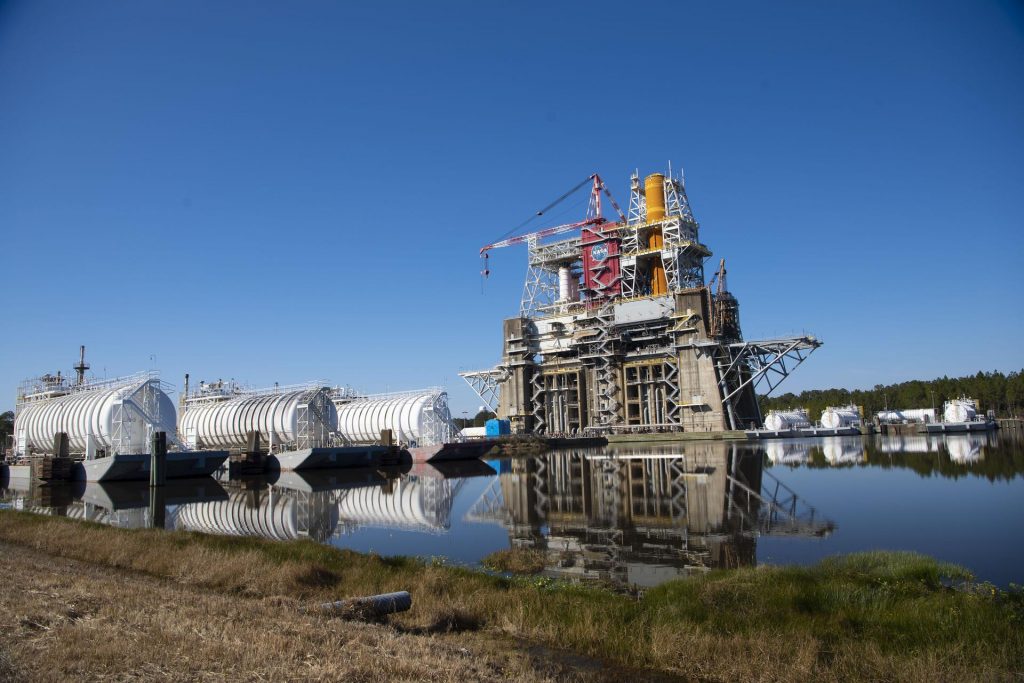 Below are the key milestones in the terminal countdown:
T-4 minutes: Core Stage Auxiliary Power Unit CAPU Start
T-3 minutes: Engine Purge Sequence Start
T-2 minutes, 30 seconds: Pre-Ignition Gimbal Sequence Started
T-1 minute, 30 seconds: Core Stage to Internal Power
T-33 seconds: Automated Launch Sequence (ALS) Start
T-6 seconds: Engine Start Commands
The B-2 test stand flame deflector cooling water also will begin flowing to protect the deflector from superheated engine exhaust about a minute and a half before firing up the engines, and test stand acoustic suppression water flow will begin about 65 seconds before hot fire.
Hear the test conductor in the final minutes before the countdown during live coverage underway on NASA Television and the agency's website.
Learn more about Green Run, and check back at this blog for updates on the SLS core stage hot fire test.