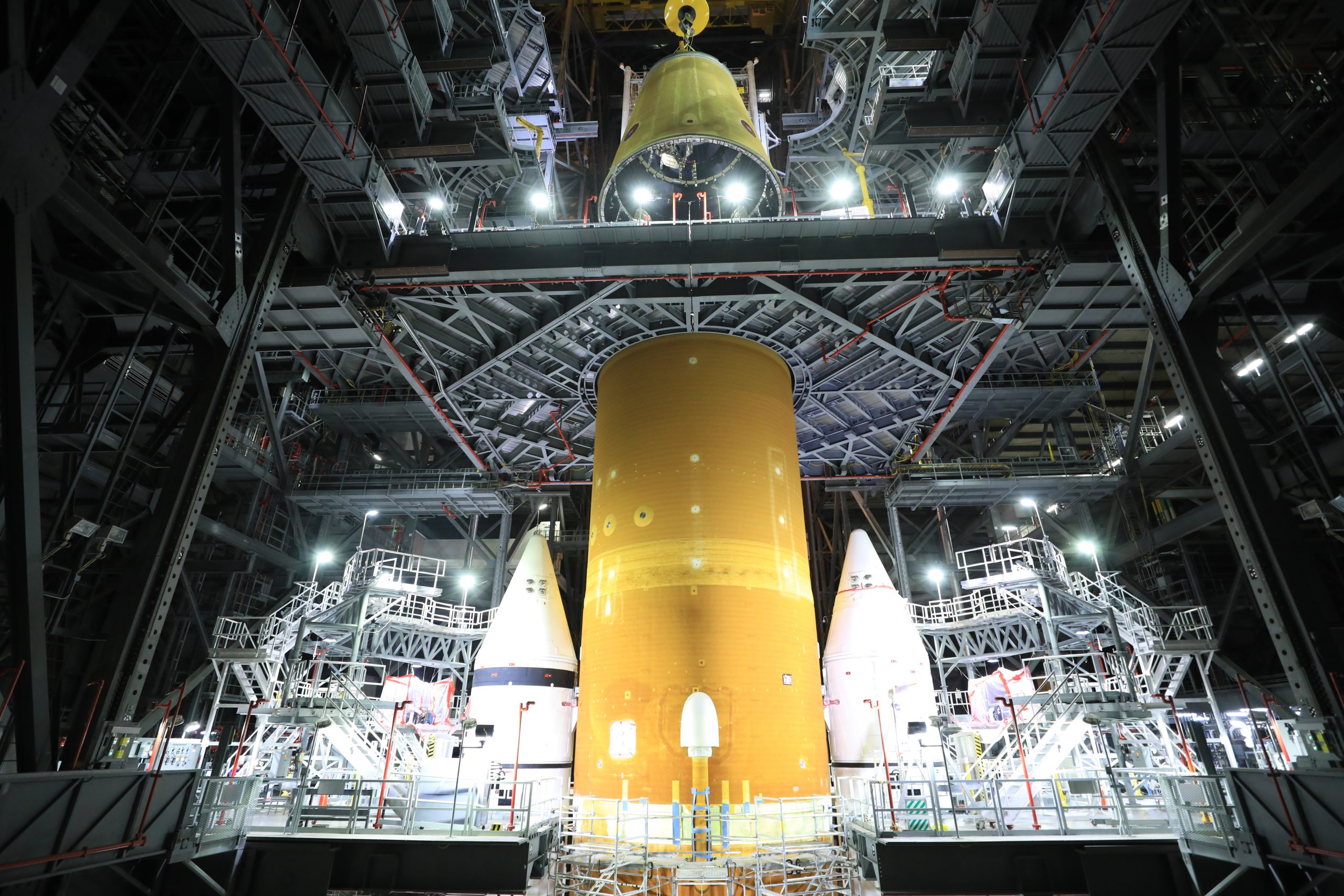 Leerlo en español aquí.
Workers at NASA's Kennedy Space Center in Florida have stacked the launch vehicle stage adapter atop the Space Launch System rocket's core stage inside the Vehicle Assembly Building (VAB). Engineers with Exploration Ground Systems used one of five VAB cranes to lift the adapter almost 250-feet in the air and then slowly lower it on to the core stage.
The adapter is the cone shaped piece that connects the rocket's core stage and interim cryogenic propulsion stage (ICPS), which will provide the Orion spacecraft with the additional thrust needed to travel tens of thousands of miles beyond the Moon. Up next, the ICPS will be lifted from the VAB floor onto the stage adapter.
Launching in 2021, Artemis I will be an uncrewed flight test of the Orion spacecraft and SLS rocket as an integrated system ahead missions with astronauts. Through the series of Artemis missions, NASA aims to land the first woman and first person of color on the Moon and establish a long-lasting presence on and around the Moon while preparing for human missions to Mars.