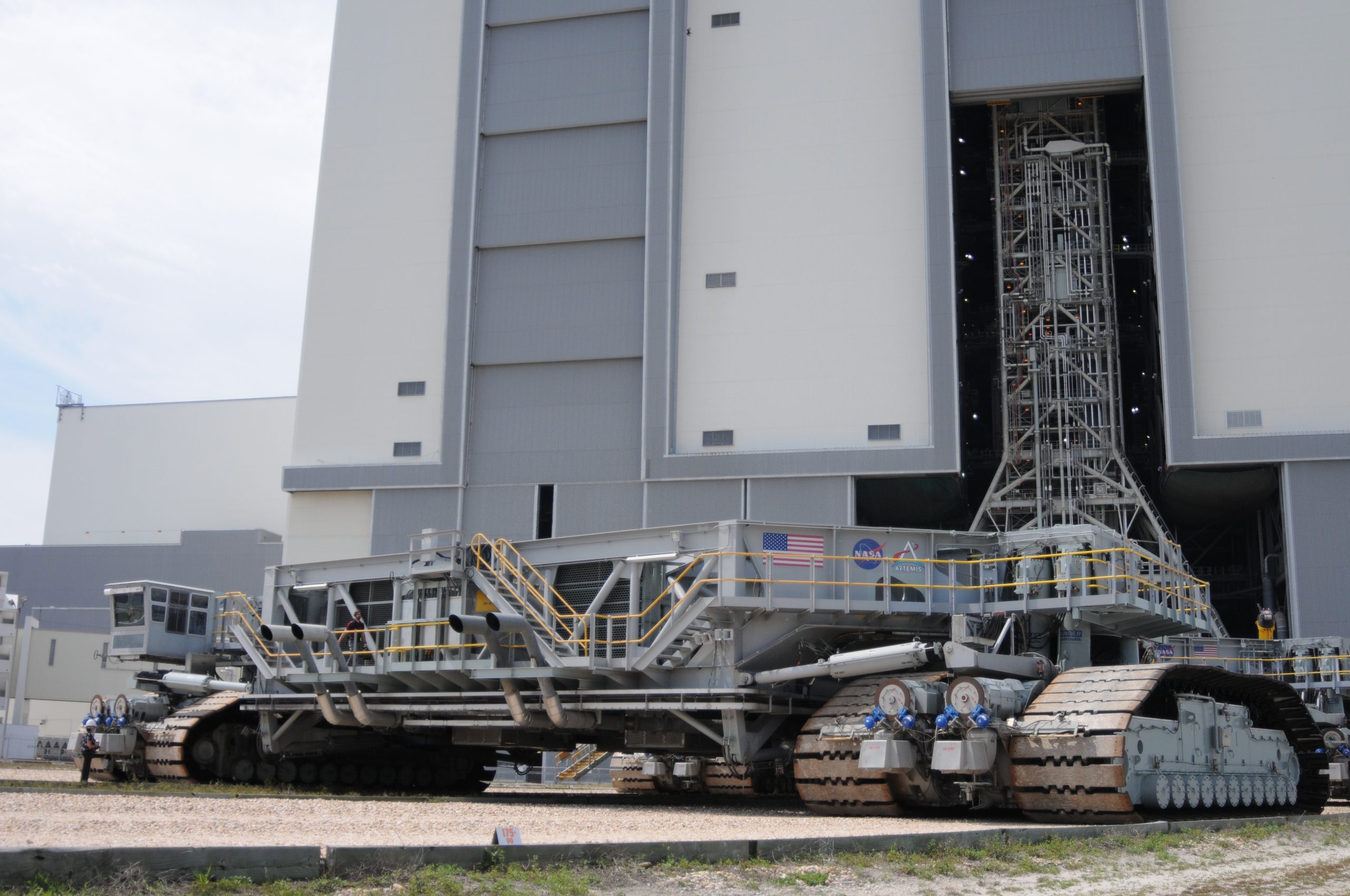 Earlier today, engineers and technicians at NASA's Kennedy Space Center in Florida drove Crawler Transporter-2, which will carry NASA's Moon rocket to the launch pad, to the doors of the Vehicle Assembly Building (VAB). Soon, the 6.6-million-pound crawler will go inside the VAB and slide under the Space Launch System rocket and Orion spacecraft placed on the Mobile Launcher. Technicians will finish up preparations to transport the rocket traveling at a top speed of 1 mph to Launch Complex 39B for a wet dress rehearsal test ahead of the Artemis I launch.
This week, the Kennedy team also completed painting the NASA worm logo on the Space Launch System solid rocket boosters. While painters added parts of the iconic logo before the segments were stacked, they had to wait until the boosters were fully assembled to finish the job.
In addition, the team has continued to retract the 20 platforms that surround the Space Launch System rocket and Orion spacecraft ahead of rollout on March 17 for the wet dress rehearsal test. The wet dress rehearsal will be the final major test for the Artemis I mission and will ensure the rocket, spacecraft, ground equipment and launch team are "go" for launch.