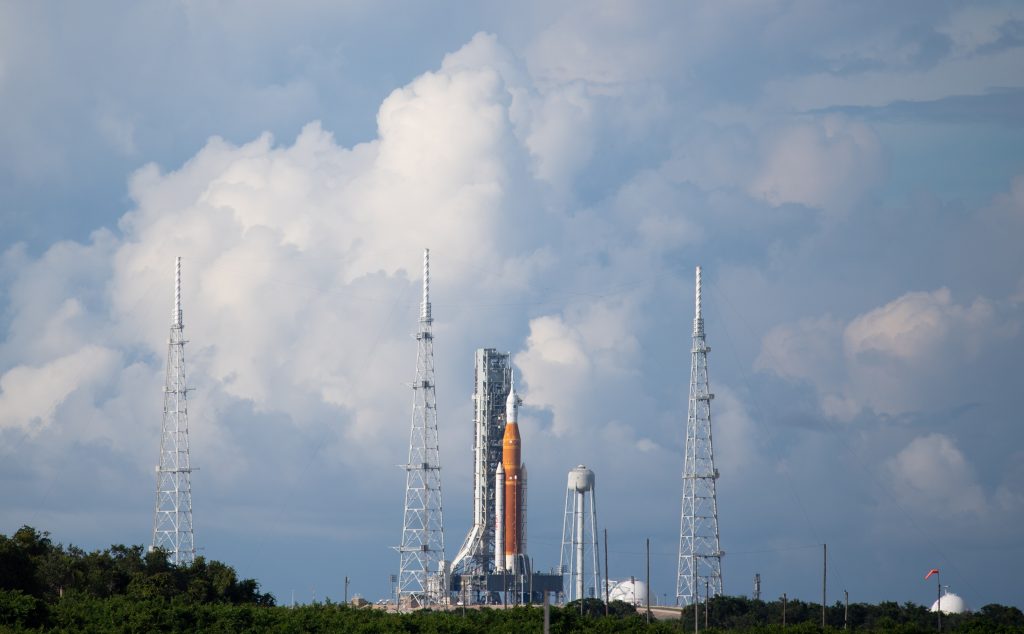 Meteorologists with the U.S. Space Force Space Launch Delta 45 continue to predict a 70% chance of favorable weather conditions for launch of Artemis I on Aug. 29. The primary weather concern for the two-hour launch window remains scattered rain showers. The weather guidelines for NASA's Artemis I flight test identify conditions to launch the agency's Space Launch System and Orion spacecraft.  
At Launch Pad 39B, engineers have closed the launch abort system hatch and retracted the crew access arm. Teams continue to plan to begin the countdown for launch at 10:23 a.m. EDT Aug. 27. 
Watch a replay of the briefing on the role of industry in advancing human exploration. NASA will hold a mission overview and status briefing at 11 a.m. Aug. 27, after the mission management team meets to review progress ahead of launch. NASA leaders also will provide an update on the agency's Moon to Mars progress at 2:30 p.m. Live coverage will air on NASA Television, the NASA app, and the agency's website.