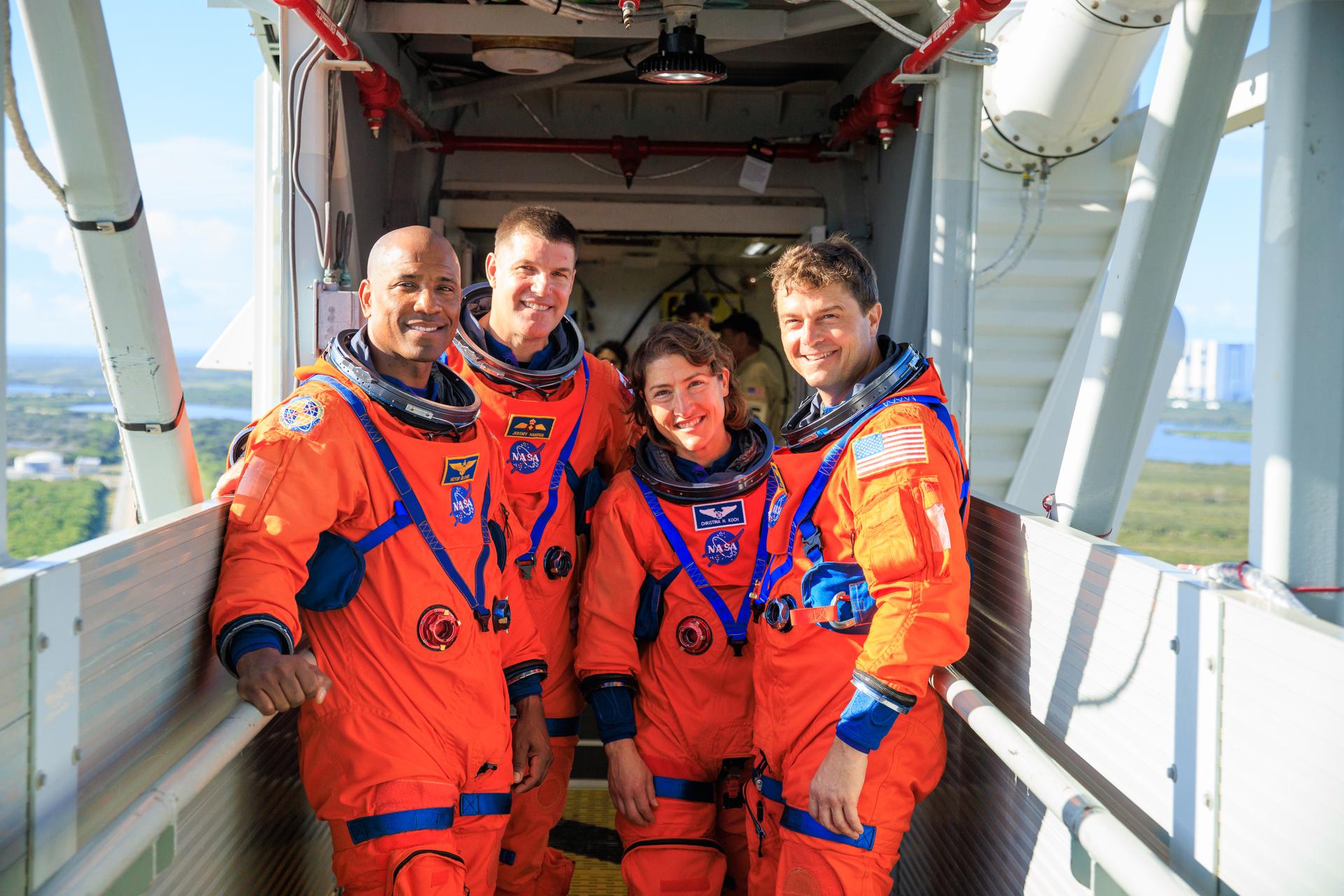 The Artemis II crew and teams with NASA's Exploration Ground Systems Program successfully completed the first in a series of integrated ground system tests at the agency's Kennedy Space Center in Florida in preparation for their mission around the Moon.  
On Wednesday, NASA astronauts Reid Wiseman, Victor Glover, and Christina Koch, along with CSA (Canadian Space Agency) astronaut Jeremy Hansen, practiced the procedures they will undergo on launch day to prepare for their ride to space. 
The crew awoke at their crew quarters inside Kennedy's Neil Armstrong Operations and Checkouts building before putting on test versions of the Orion crew survival system spacesuits they will wear on launch day. They then departed in NASA's new Artemis crew transportation fleet to take them to Launch Pad 39B, traversing the nine-mile journey to the pad. Wiseman and Glover headed over in the first electric vehicle as Koch and Hansen followed them in the second.  
Upon arrival at the pad, the crew headed onto the mobile launcher and proceeded up the tower to the white room inside the crew access arm. From this area, the astronauts will have access to enter and exit the Orion spacecraft – only for this test, there was no Orion or SLS (Space Launch System) rocket. 
"When we walked out that crew access arm, I just had images of all those Apollo launches and shuttle launches that I saw as a kid and it was unreal," Glover said. "I actually had to stop and just stay in the moment to really let it all sink in." 
Successful completion of this test ensures both the crew and the ground systems teams at Kennedy are prepared and understand the timeline of their events for launch day.