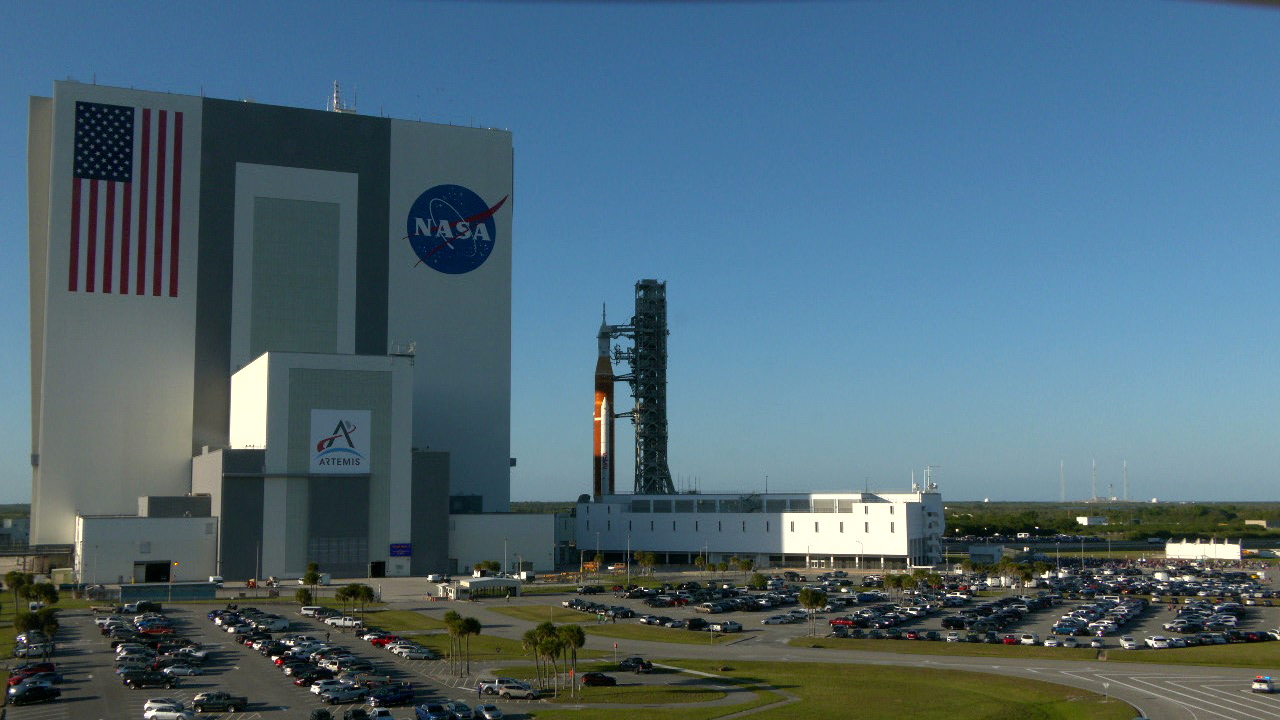 The rocket and spacecraft for NASA's Artemis I mission has fully left Kennedy Space Center's Vehicle Assembly Building (VAB) for the first time on the way to Launch Complex 39B for a wet dress rehearsal test.
The team is in a planned pause outside the building to retract the Crew Access Arm (CAA). The arm interfaces with the Orion spacecraft stacked atop the Space Launch System (SLS) rocket to provide access to the Orion crew module during operations in the VAB and at the launch pad. On crewed Artemis missions beginning with Artemis II, the access arm also will provide entry and exit for astronauts and payloads that will fly aboard. Several days before the rollout began, the arm was moved closer to the rocket to fit through the VAB door. Engineers are extending it to lock it in its travel position.
Once the CAA retraction is complete, the team will continue the four-mile trek to Launch Complex 39B.