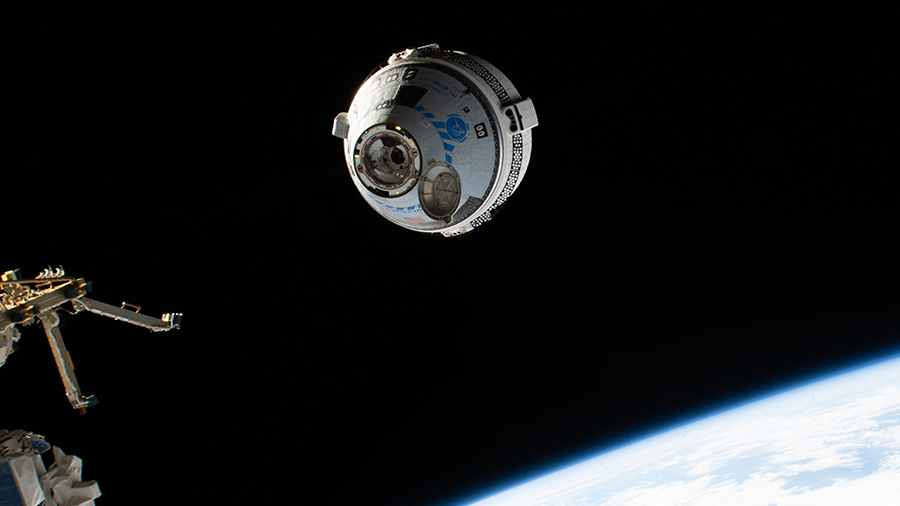 NASA and Boeing teams continue to make progress in preparing for Starliner's first crewed flight to and from the International Space Station.
In a media teleconference Aug. 8, leaders from NASA and Boeing discussed the path forward for the spacecraft, including work to address two technical issues identified during the agency's certification process to ensure the system meets crew safety requirements.
The Starliner team expects to have the Crew Flight Test spacecraft ready in March 2024. A specific target launch date will be set closer to spacecraft readiness, and with consideration of the International Space Station, United Launch Alliance, and Eastern Range availability.
A replay of the teleconference is available on NASA's YouTube channel.
NASA astronauts Butch Wilmore and Suni Williams are assigned to fly Starliner and United Launch Alliance Atlas V rocket to the International Space Station. The duo will remain docked at the orbiting laboratory for about two weeks to evaluate the new spacecraft and its systems before returning to Earth in the Western United States.
Following a successful first flight with crew, NASA will complete work to certify the Starliner system as an operational crew system for long-duration crew rotation missions to the space station.
Follow NASA's commercial crew blog for the latest information on CFT progress. Details about NASA's Commercial Crew Program can be found by following the commercial crew blog, @commercial_crew on Twitter, and commercial crew on Facebook.